A quick visit to the L.L. Bean store left me wanting for more.
Back when I was a kid, the L.L. Bean catalog was a gateway drug to outdoor adventure. In its copy-heavy printed pages, it had it all: camping, fishing, skiing, hiking, hunting, dogs, decoys, swiss army knives, and of course Bean boots and all kinds of flannel. The people and places were authentic, and every product seemed to be named after a mountain, a river, a pond, a swamp, or a rocky coastal outcropping somewhere in Maine.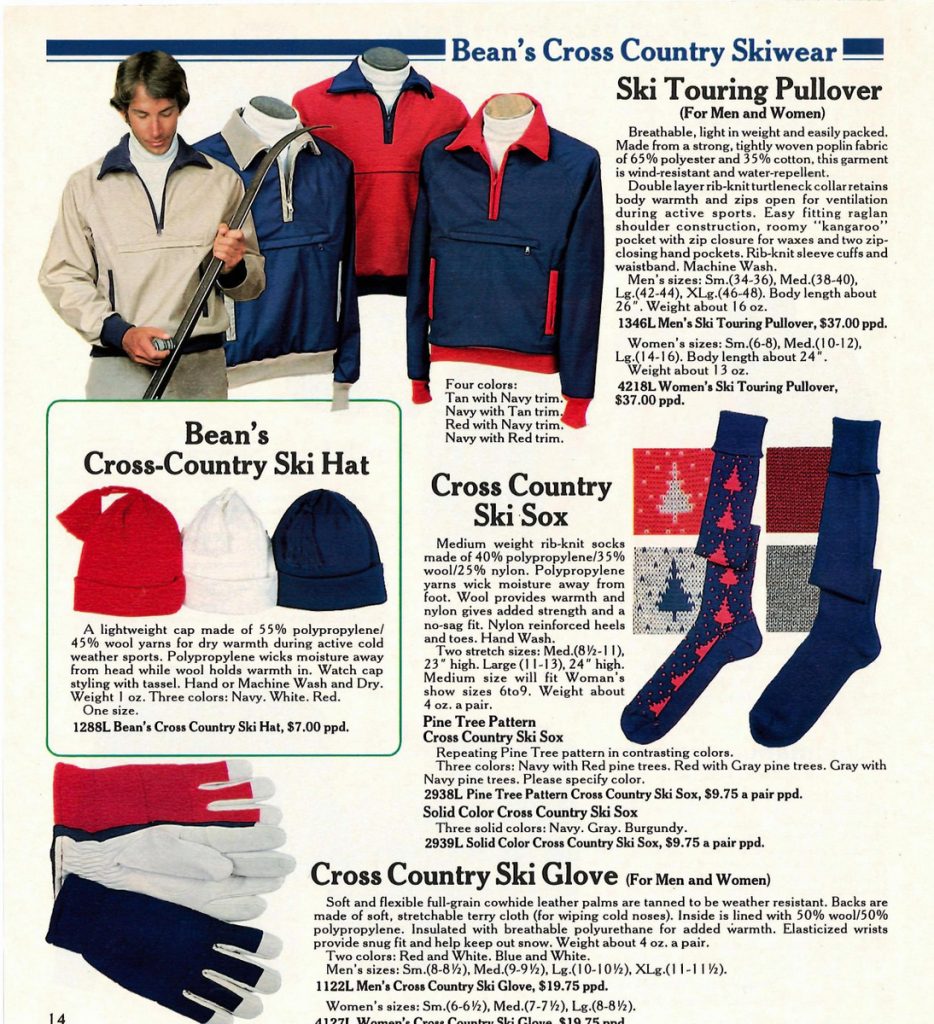 My first skis of any kind were Asnes fish-scale touring skis, the L.L. Bean logo private-label-stamped into the wood top sheet. My whole family got matching sets for Christmas, and later that winter we embarked on a very memorable trip to the Laurentian mountains where we found ourselves in the only place with more French Canadians than Maine: Canada. Despite the fact my brothers and I wanted little to do with cross-country skiing because we only wanted to downhill ski at the ski areas (we didn't call them resorts back then, because they weren't), my parents persevered in getting our undivided attention on this family trip experience, and we soon learned there were plenty of downhills on the endless kilometers of trails established by the legendary Herman "Jackrabbit" Smith-Johannsen. Here in Utah, we have no shortage of ski icons, but Jackrabbit was LEGIT, look him up.
Years later in college I became aware that L.L. Bean clothing was official wardrobe for both men and women of the preppiest sorts. Despite it seemed Bean's had become more of a clothing catalog, the store in Freeport, Maine, was still a shrine to the outdoorsman. If they didn't have it, you didn't need it. I recall a late night road trip when I was in college in New Hampshire, because it was rumored the flagship store was open 24/7, 365 days a year, so me and a few buddies had to check it out. There may or may not have been drinking involved much earlier in the evening.
In fact, according to the L.L. Bean company information page of their website:
"L.L. opened his original store in Freeport in 1917. Now at over 200,000 square feet, our flagship store attracts over 3 million visitors each year. It is open 24 hours a day, 365 days a year and has not had locks on its doors since 1951."
That's more visits than skier visits to Park City last year (skier visits to Park City + Deer Valley combined). Granted, that is comparing a 7-acre compound of stores and activity that is open 24/7 365 vs an ever-shortening seasonal ski season. But still. That has the potential to be a lot of chamois-lined jeans, and personalized embroidered round flannel dog beds.
So would a visit to "Maine on Main," L.L. Bean's newest retail store and farthest west footprint hold any delight or rekindle the inspiration of my youth?
Sadly for me, there are already enough fleece, flannel, and puffy coat shops on Main Street. The most exciting thing about L.L. Bean's store on Main Street, is, well, Main Street. Ok, the shoe wall with a variety of different Bean boot options is visually appealing, and I suppose if I were only in town for Sundance, and my feet were wet, I might buy a pair. If they had them in black. Which they don't.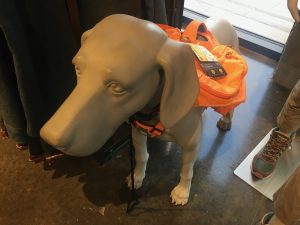 Put a kayak or canoe or something in there. Make it fun. For now, Bean's presence in Park City does not do much in terms of inspiring anyone to Be An Outsider, but I'll give them some time to try to figure it out.