Since we last did our Staff Picks, some things in Park City have changed. The pandemic brought in more people. New businesses opened. Some pivoted or closed. But a lot has also stayed the same: Park City is still a fun mountain town with amazing hotels, lively bars, and incredible restaurants.
This year's Staff Picks list stemmed from tasting a lot of takeout, scoping out new establishments, and checking in on the go-to favorites to make sure they still make the cut. Per usual, these picks were chosen by passionate locals who weren't solicited by any of the businesses, and no payment was exchanged to make the list. We simply want to help visitors make the most of their trip to Park City by cutting through the clutter and going straight to the local recommendations.
Don't miss our lists of Best Hotels, Best Restaurants, and Best Bars. You'll likely see some standbys that return year after year—and with good reason. Although we get excited about new options, we also commend the consistent quality of tried-and-true spots. To get a preview of some of the newer restaurants that we've taken a liking to in the past year, check out this starter list.
A juice bar! Finally! For such an active community, it seems silly that we didn't have a place to get cold-pressed juice until Guest Haus opened in the Prospector area in 2021. The fresh juices are perfect for a quick healthy boost. If you need a post-ski or hike recovery drink, the filling smoothies are the way to go. A lot of thought went into the matcha sourcing, and it shows in the delicious and not-too-sweet lattes. Need a detox? Guest Haus also offers cleanse bundles. More food, including protein bowls, toasts, and waffles, are coming in 2022.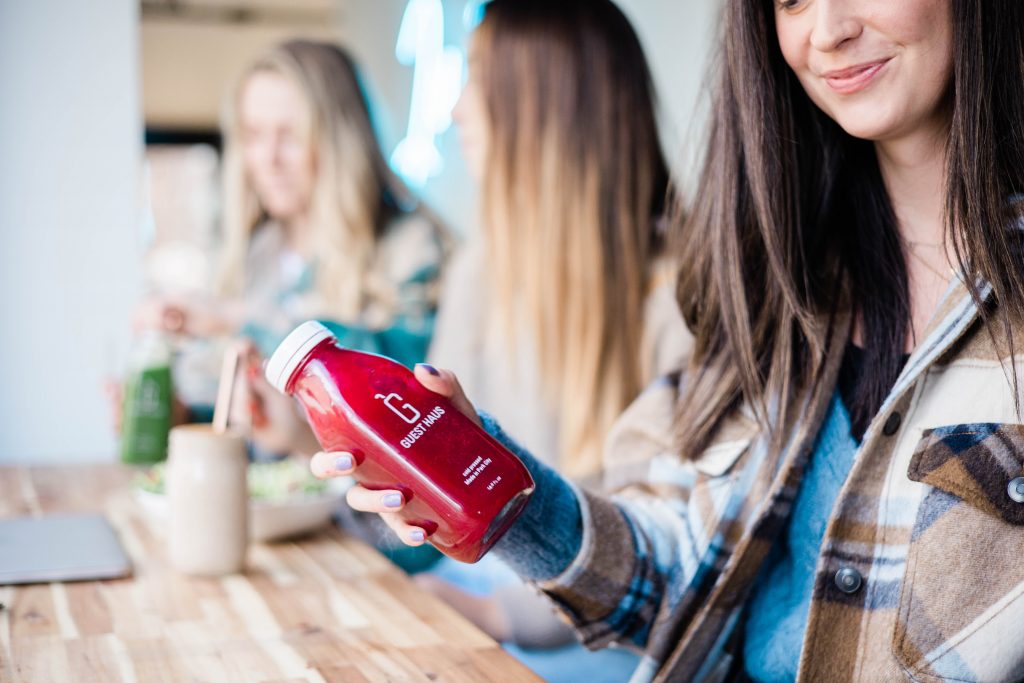 Opened in 2018, Hearth and Hill quickly became a locals' go-to spot, thanks to its off-Main Street location, an interesting and seasonally evolving menu, and wonderful cocktails (how fun is it to concoct your own Old Fashioned?). Owner Brooks Kirchheimer has placed a huge emphasis on being a community-focused business, supporting local causes like the EATS Foundation and Community Foundation. Hearth and Hill also deserves props for its takeout offerings. Early in the pandemic, the restaurant pivoted to offer family-style takeout meals and seamless curbside service. The team is expanding in 2022 with a grab-and-go spot next door called Hill's Kitchen.
Special Occasion: Yuta
To reach Yuta requires a winding drive from the farms of Wanship up to the mountains surrounding The Lodge at Blue Sky—but that's part of the adventure. A meal made by Executive Chef Galen Zamarra is worth the splurge. The James Beard Award–winning chef is constantly innovating, bringing inspiration to the menu from the area's historical mix of cultures and the fresh produce grown in the onsite garden. Although the dining experience is sophisticated, the restaurant still exudes warmth and comfort. If a super special culinary experience is what you're after, Yuta often offers themed events and hosts notable guest chefs.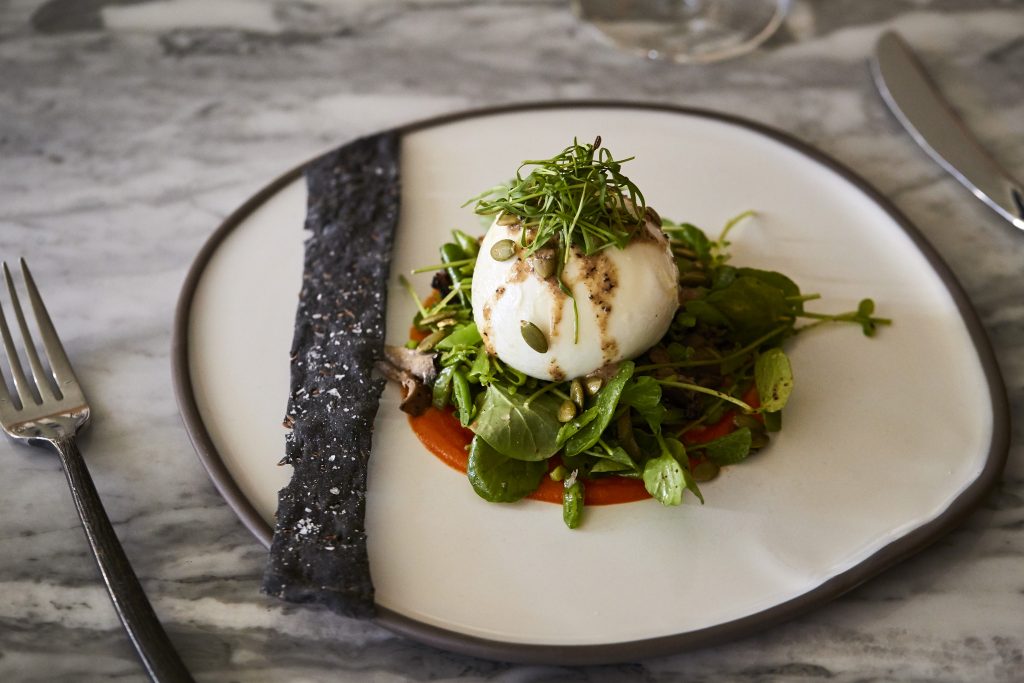 Although a trip to nearby Heber might be a tough sell to some Parkites, when the team behind Tupelo opens a new restaurant, you should go ahead and get in your car. Afterword opened in late 2020 inside of a historic brick house with a spacious outdoor patio that serves as a backdrop to live music in the summer (in the winter, the area is tented). Tupelo staples such as buttermilk biscuits and deviled eggs make an appearance on the menu, but Afterword definitely has its own distinctive flair. Expect flavorful, eclectic dishes that have an international influence with an American, locavore slant. Also of note: The team recently reopened Tupelo (formerly on Main Street) in a new Kearns Boulevard location.
The owners of Riverhorse (our date night Staff Pick) saw a need and filled it in 2020. Salt Box is an easily accessible café with quick takeaway food options when you're in a hurry and made-to-order items if you want to hang out (the back patio is great). The menu is small but has enough variety to satisfy your whole crew, including everything from hearty chorizo burritos to kale-packed breakfast bowls. When it doubt, just head to the food case and grab a sandwich or family-style meal.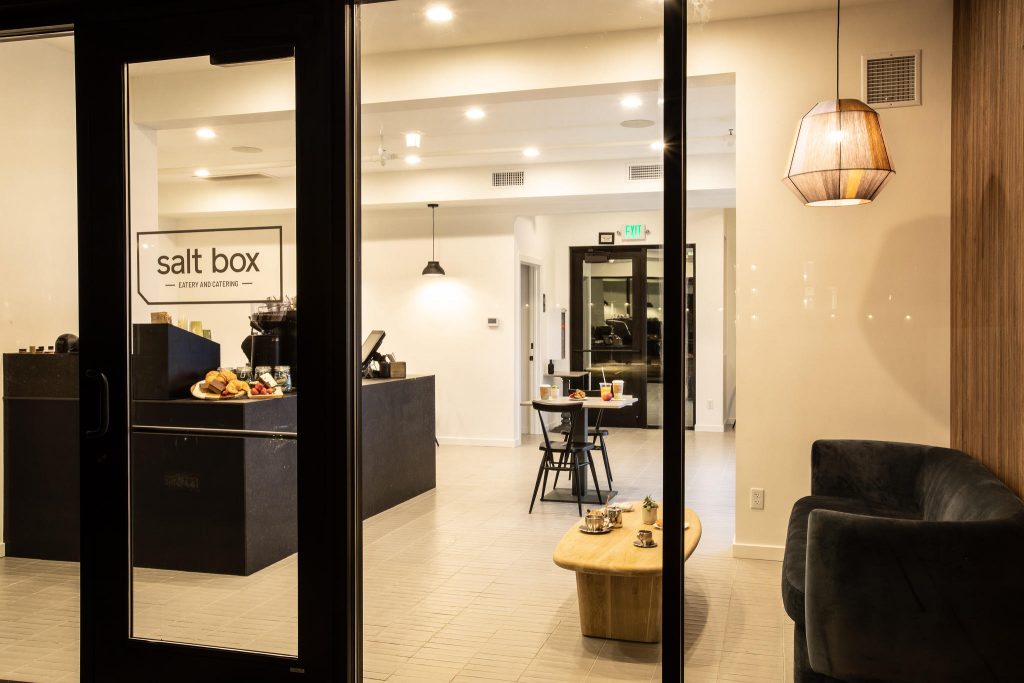 There are plenty more highlights of this town. See more of our staff picks under How to PC, or explore our blog for more ideas of what to see and do in Park City.