Park City may be a small town, but it has big ambitions when it comes to sustainability. The city's community-wide commitment is to achieve net-zero carbon and run on 100% renewable electricity by 2030. City operations have the same goal for 2022. The community has to work together to achieve this goal, and Park City's accommodations play a huge part.
Recycle Utah has developed a Green Business Program to help craft and enhance sustainability programs across Park City, including hotels. Mary Closser has run the program for six years. "I try to get businesses on board to start thinking that way," she says. Business have to choose three goals the first year and one goal every year after—and they can be big or small.
Closser has worked closely with the city, Park City Chamber, and Summit County to encourage businesses to join, and this summer she'll make a big push to talk to more hotels. "I would love for people to choose their properties based on how green they are," she says. Although the properties below are doing a great job in the sustainability space, Closser emphasizes that these "are not the only green hotels in Park City—we're just starting to get into this program."
Consider one of these eco-friendly Park City accommodations for your next trip.
This top-of-Main property has a robust sustainability program. The two-time winner of Utah's Business Recycler of the Year award has robust recycling efforts and donates unused amenities to third-world countries through the Clean the World Program. The hotel also supports wind energy, serves organic foods, uses bio-friendly cleaning products, and encourages guests to use public transportation. Every 1 percent of your stay goes towards protecting open spaces through the Summit Land Conservancy.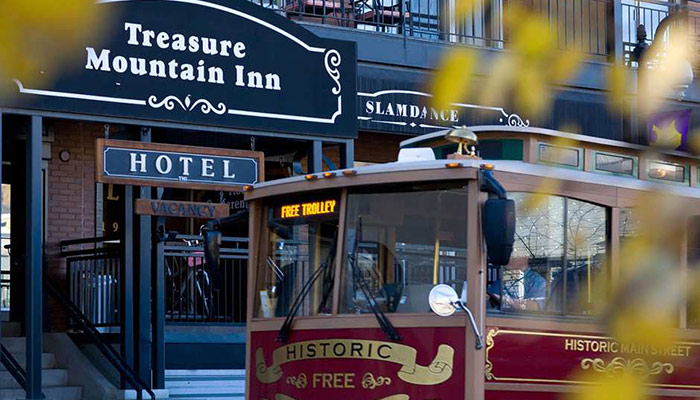 Thanks to its reductions in waste, water usage, and energy, the Hyatt Centric on Park City Mountain Resort's Canyons side was the winner of Recycle Utah's 2022 Green Business of the Year. The LEED-certified hotel uses compostable products, puts a recycling bin in every room, and utilizes a free cooling system that has saved thousands of dollars on electricity. Following the corporate lead, the Hyatt continues to implement new programs every year.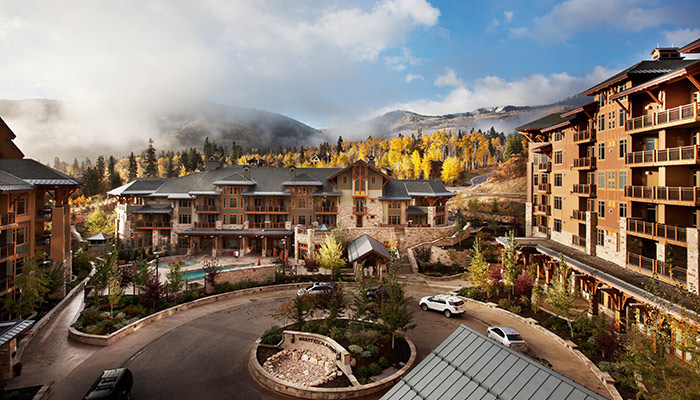 This stunning lodge in Wanship has promoted a positive impact on the environment since it opened in 2017, including the mission to rescue and treat animals with past trauma at the onsite Saving Gracie's Equine Healing Foundation. As far as the actual resort, all of the stone used in the 46 luxury rooms and around the property was sourced from a quarry 12 miles away, and Blue Sky built its own wastewater treatment facility. Yuta, Blue Sky's signature restaurant, utilizes produce, herbs, and flowers from the organic and regenerative Gracie's Farm, and food waste is composted to use as fertilizer. Guests receive a reusable water bottle that they can take home, and no single-use plastics are used.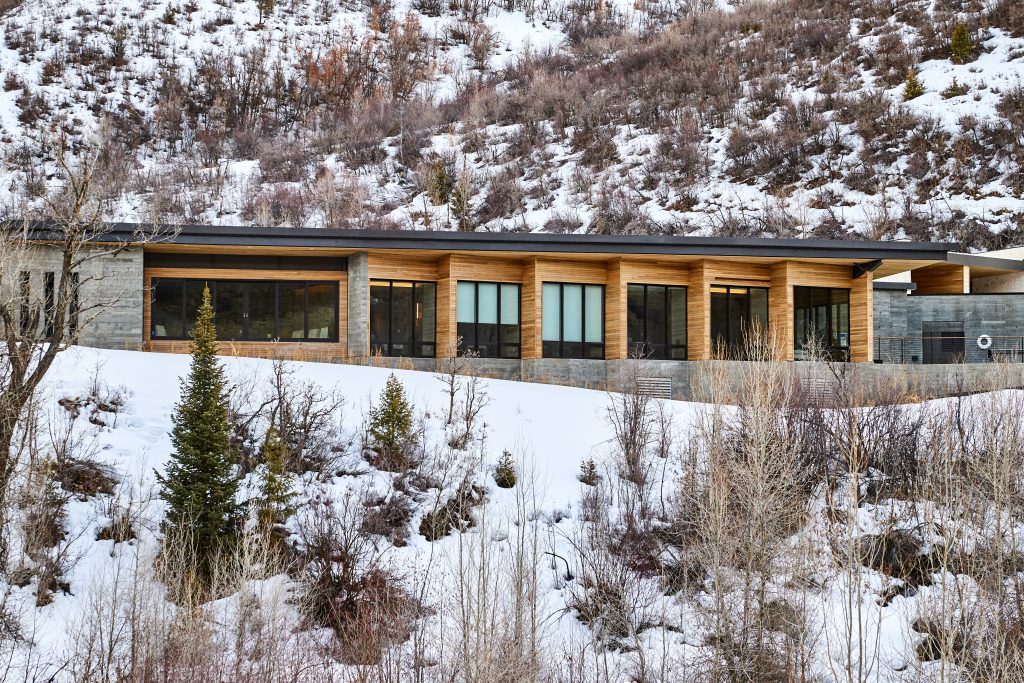 Park City Lodging
With 284 properties around town, Park City Lodging has been a champion of sustainability since its founder Rhonda Sideris started the business in 1986. Her daughter, Heleena, has taken on the same passion for environmental ethics as evidenced by the company's many sustainability awards in the past five years: Recycle Utah's Green Business of the Year, Utah Business's Green Business of the Year, and the Recycling Coalition of Utah's Recycler of the Year.
Park City Lodging's properties range from one-bedroom condos to ski-in/ski-out luxury homes, and all have sustainability practices in mind. All guests receive a reusable grocery bag upon check-in, housekeeping uses environmentally friendly cleaning supplies, bulk amenities are provided instead of single-use, and employees are incentivized to ride share with $2.50 per day for public transit or carpool. Even the Park City Lodging office is green, with a bamboo composite deck, organic rooftop garden, and 52 solar panels. One dollar from every stay is donated to the Summit Land Conservancy to preserve open spaces, and Park City Lodging has donated more than $310,000 to date.
A few of Park City Lodging's condos include: Park Station (an in-town condo hotel), Snow Flower Condominiums (ski-in/ski-out at the base of Park City Mountain Resort), Town Pointe at Park City (newer condos close to Main Street), and Lift Lodge (1- to 3-bedroom spots on Main Street).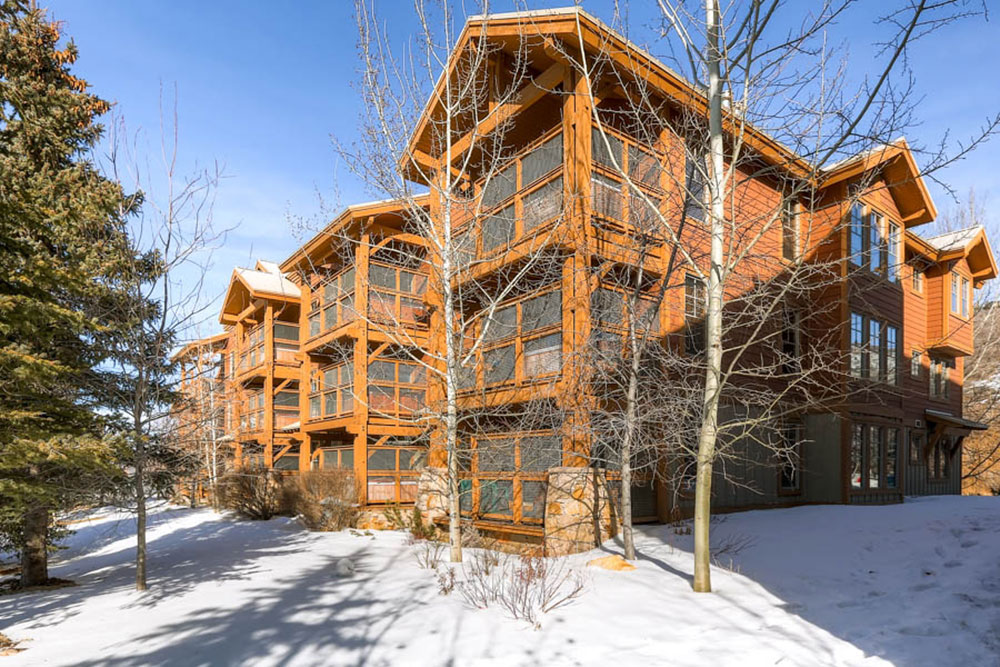 This Kimball Junction property was developed within Utah's first LEED-certified resort community, the walkable Newpark Town Center. The hotel features 127 rooms and 10 townhomes with gas fireplaces, an indoor/outdoor pool, and private decks with hot tubs (suites and townhomes only). From the hotel, you have easy access to caffeine at Cupla or Park City Coffee Roasters, and more than a dozen restaurants—including Hearth & Hill, Vessel Kitchen, Bartolo's, and Maxwell's—are within walking distance. Across the street is the 1,200-acre Swaner Preserve & EcoCenter, a wildlife preserve and open space where you can do full moon snowshoes in the winter and nature walks in the warmer months.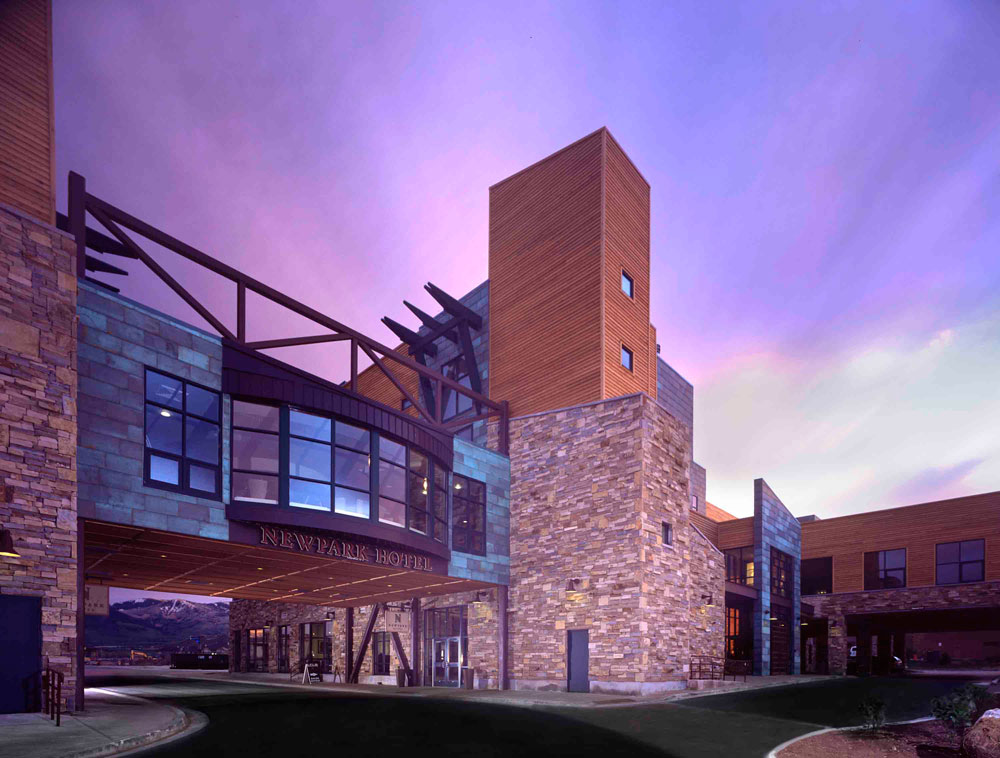 This luxury property was Utah's first LEED-certified resort, and its sister property, The Pendry, also has a strong commitment to sustainability and preservation. Montage composts food waste in partnership with Wild Harvest Farms, recycles guest amenities with Clean the World, and provides electric car charging stations.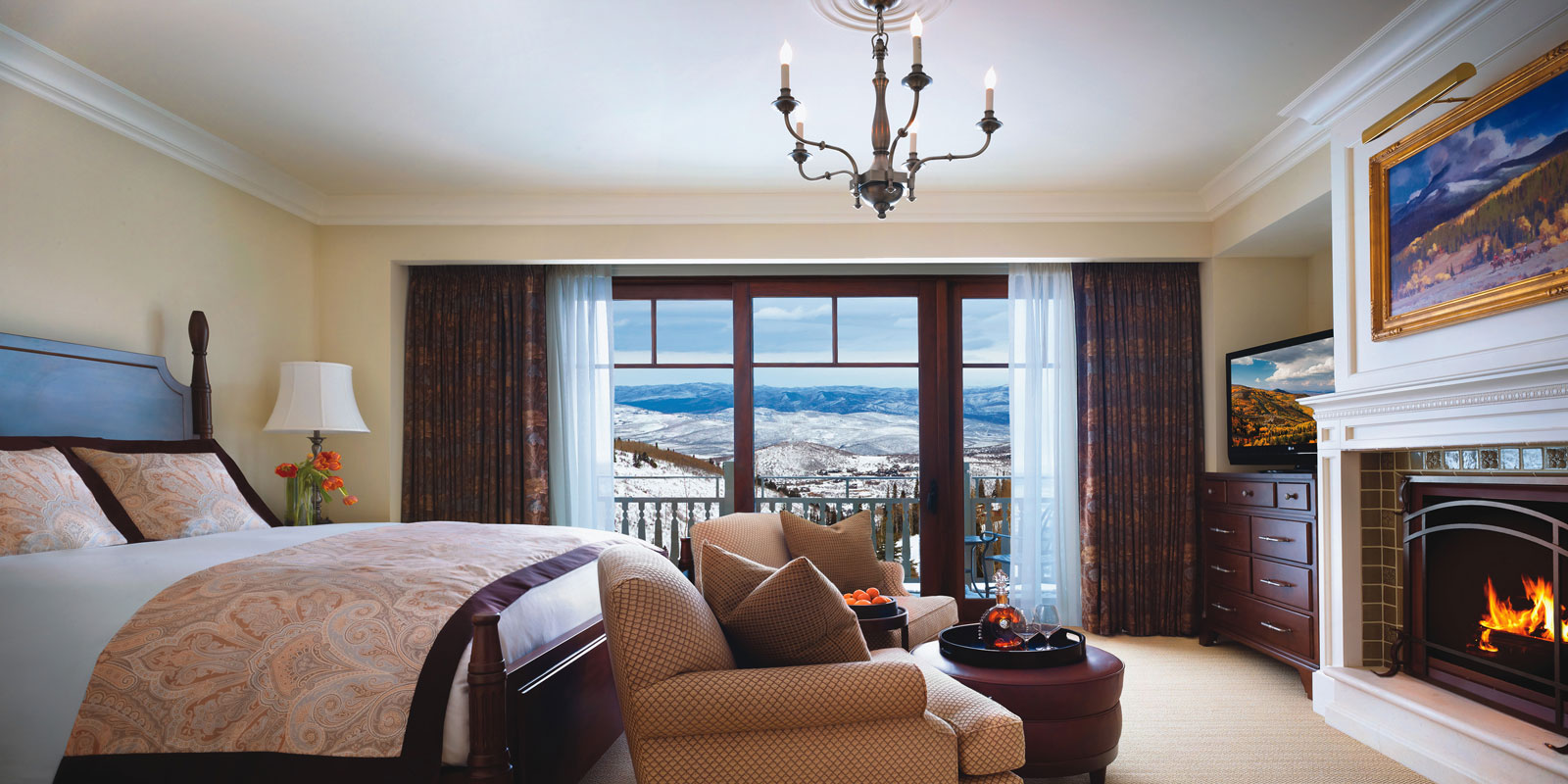 Learn more about how to recycle in Park City during your stay, and for more ideas on how to enjoy a green getaway, check out Visit Park City's suggestions for four ways to build a sustainable Park City vacation.