Park City is a musical place. The town has a rich tradition of both local artists and storied stars performing at the various stages and amphitheaters that litter the slopes. As the summer sun heats up the mountaintops, Park City pushes musical talent to the fore with a variety of tours and concert series. The dense tangle of dates, venues, and performers can get a little confusing, so we've decided to parse out some of the more popular choices below.
Weekly Schedule at a Glance
Wednesday
Deer Valley Free Concert Series
Thursday
Newpark Amphitheater
Big Stars, Bright Nights
Friday
Silver Star Café
Deer Valley Music Festival
Canyons Village
Saturday
Silver Star Café
Deer Valley Music Festival
Homestead Resort
Canyons Village
Sunday
Park Silly Sunday Market
Big Stars, Bright Night
— The Deer Valley Series —
Deer Valley Free Concert Series — Wednesdays at 7:00 p.m.
free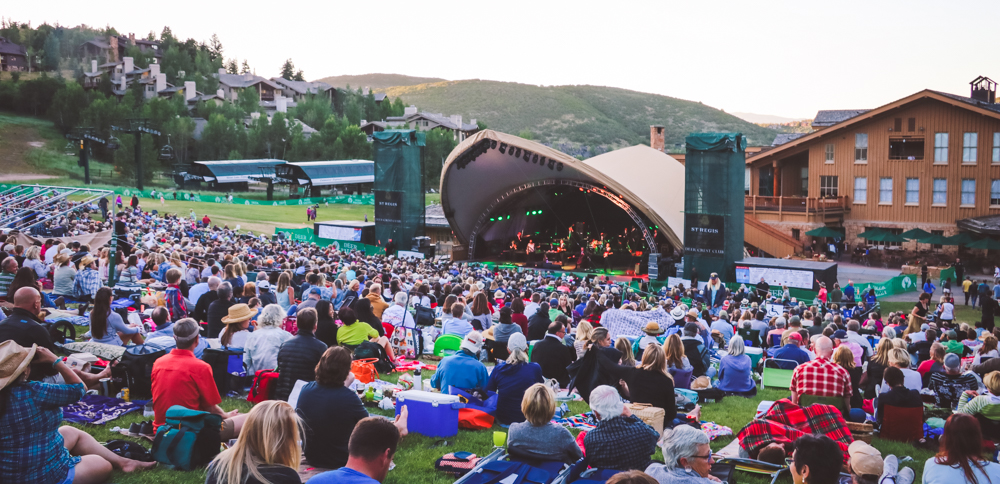 Deer Valley hosts not one, but four musical programs over the summer. One of these tours is free to the public. Wednesday evenings at the Snow Park Outdoor Amphitheater, artists from Park City and beyond share their talents with the public, free of charge. Blanket or chair seating space is available. You can either bring your own fare, or order a gourmet Deer Valley picnic basket at least one day ahead. This is a great chance for families, in particular, to get out and enjoy the warmer weather. Clumps of dancing children and couples snuggling on quilts are both expected sights on a typical Wednesday night. Music runs the gamut from jazz to rock to folk to blues to pop. Expect plenty of good fun.
Big Stars, Bright Nights — Thursdays and Sundays at 7:00 p.m.
tickets prices vary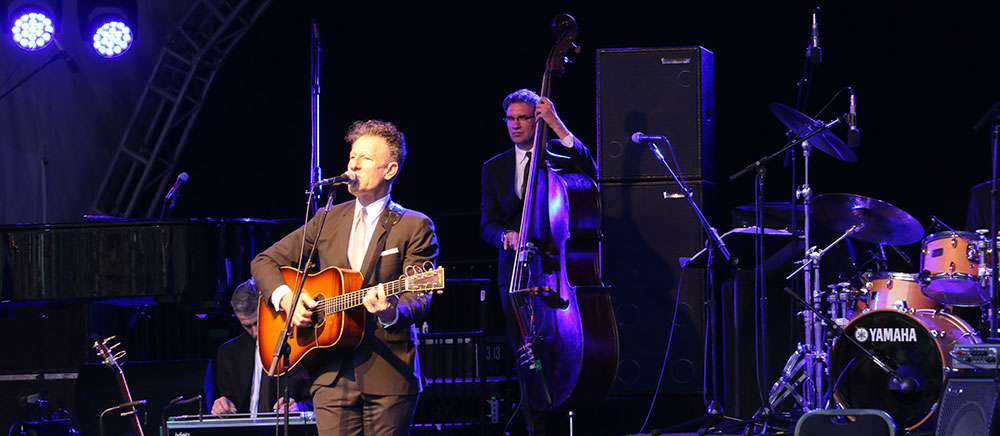 Think of the Big Stars, Bright Nights series as the bigger, more famous, less free version of the above. The venue is still the Snow Park Outdoor Amphitheater, still has seating and blanket space, still permits coolers and picnics, and is still a great place to enjoy a summer evening. This time, however, the names are a bit bigger and the tickets actually cost money. Acts for 2016 include Mike Posner and Jewel, among others. These may not be concerts you can just run down to on a whim, but they are excellent performances at an amazing venue at a modest cost.
Deer Valley Music Festival - Wednesdays, Fridays, and Saturdays at 7:30 p.m.
ticket prices vary
A third Deer Valley concert series, the Deer Valley Music Festival shares many features with the first two. Most of the performances take place at the Snow Park Outdoor Amphitheater, at a similar time, with the same open policy on seating arrangements, meals, and beverages. A couple of the performances take place in other venues, such as St. Mary's Church, so check ahead of time. Like the Big Stars, Bright Nights series, these events are paid performances. The unique twist on these concerts is the involvement of the Utah Symphony. Each performance pairs the symphony with a different style of music. Classical is the obvious and frequent choice, but they are just as likely to team up for a bit of jazz, pop, rock, or even a sing-along night of Rodgers and Hammerstein. Keep an eye out, this summer, for the music of both Haydn and David Bowie.
Hops on the Hill - Tuesdays, beer and barbecue tasting at 5:00 p.m.
Concert at 6:00 p.m.
concert is free
If you like beer and you like music, this is the series for you. Each Tuesday through the summer, Stein Eriksen Lodge hosts the combination concert-meets-sampling at Deer Valley. This concert offers more than just an impressive set of talented musicians; it offers the handcrafted libations of some of Utahs best brewmeisters. Enjoy some of the finest offerings in the state along with a selection of barbecue pairings, and, of course, the free concert. The concert itself is free, but you will need to bring some money along to partake in the sampling.
Newpark Amphitheater - Thursdays at 6:00 p.m.
free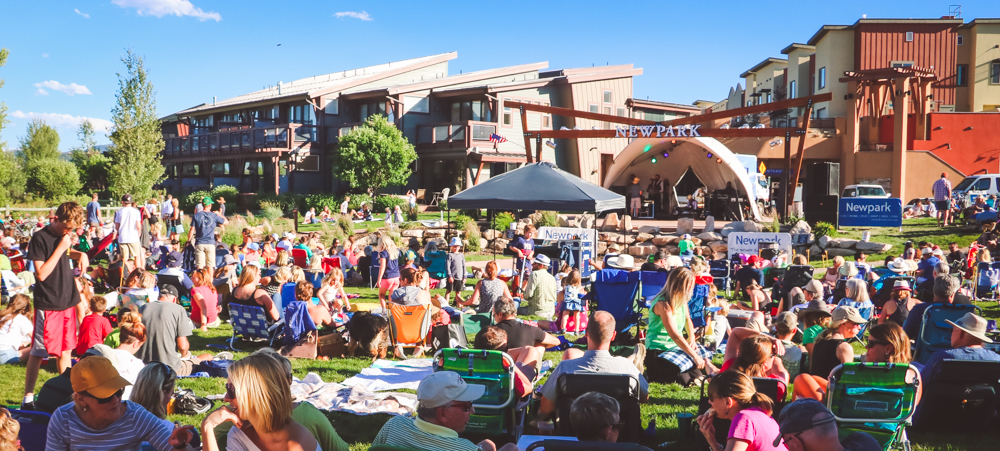 The Newpark Amphitheater is home to another branch of free concerts coordinated by Mountain Town Music, who also curate the free performances at Deer Valley. Newpark is an outdoor venue in Kimball Junction, sitting at the edge of the Swaner Nature Preserve and right alongside the shops and restaurants in the area. A smaller venue than Deer Valley, concert seating is available on the green. Coolers, spirits, and picnics are welcome. Concerts are Thursday evenings through the end of the summer.
Homestead Resort - Saturdays at 7:00 p.m.
free
If you are looking for something to do with your Saturday evening, give this concert series in Heber a try. The Homestead Resort is rustic retreat just down the valley from Park City. The music matches the atmosphere, and tends to play home to more country, bluegrass, and folk music than anything else. You're less likely to see young families at these events, but that doesn't mean this is a retirement home affair. Picnics and concessions are available on-site, or you can bring your own.
Canyons Village - Saturdays at 7:00 p.m.
free

Another free concert venue, the Mountain Stage in Canyons Village is home to a series of Saturday evening concerts ranging from folk to funk, and more. Take the Cabriolet up to the venue and watch the sunset while enjoying the show from your chair or blanket. The Canyons Village concerts tend to be a bit more energetic than those at other settings, and seem to be particularly popular with a slightly more mature crowd. That isn't to say that children aren't welcome, but they aren't as common a sight as some other free concert offerings.
Park Silly Sunday Market - Sundays from 10:00 a.m. to 5:00 p.m.
free

Every summer Sunday, Park City goes a bit… odd. The Park Silly Sunday Market is now a hallowed tradition, a chance for local vendors, performers, musicians, and more to go nuts and have a good time. Main Street fills with color and sound, games and fun. During the madcap proceedings, make sure to enjoy the music at the main stage. The acts are full of flavor and tons of fun. Sample the local flavor and handicrafts, and don't be afraid to make a fool of yourself. There's never a better time to cut loose and go nuts in Park City.
Silver Star Café - Fridays and Saturdays starting at 5:00 p.m.
restaurant venue
Most of the above venues tend to be large, amphitheater affairs. For a more intimate experience, the Silver Star Café might be the perfect choice. Featuring plenty of live music each weekend, the Silver Star is a popular local choice for good food and good times. The perfect place for a meal and a drink to go with the music, expect plenty of folk and blues in the performances. With only 50 seats in house, make a reservation ahead of time. Make sure to enjoy the view while there.