Park City is full to bursting with incredible restaurants and eateries, all looking to keep their doors open as profitably as possible during the fall (and spring). Almost one year ago, we posted some hot tips for eating well on a budget during the off-season. All those suggestions are still valuable, but there are a couple of updates from the last year worth mentioning to help you get the most out of your culinary adventures in Park City.
Dine About
Last year, we mentioned the Dine About in passing, since it had just wrapped up. This year, however, the Dine About is just about to start. The Dine About is an annual restaurant promotion, running from October 1 – 9 this year. Restaurants all over town have agreed to offer special lunch and dinner menus for a flat price of either $10 or $15 for two-course lunches, and $20 or $40 for three-course dinners. All you have to do is walk into any of the participating establishments, ask for the Dine About menu, and enjoy an amazing meal at an even more amazing price.
What we like about the Dine About is the wide selection of exceptionally-priced dishes from some of the finest dining establishments in Park City. Visit as many restaurants as you can, especially as many of our participating top picks as possible. In fact, make a foodie vacation out of the Dine About. As the official lodging partner, we have the best deals in town for Dine About visitors.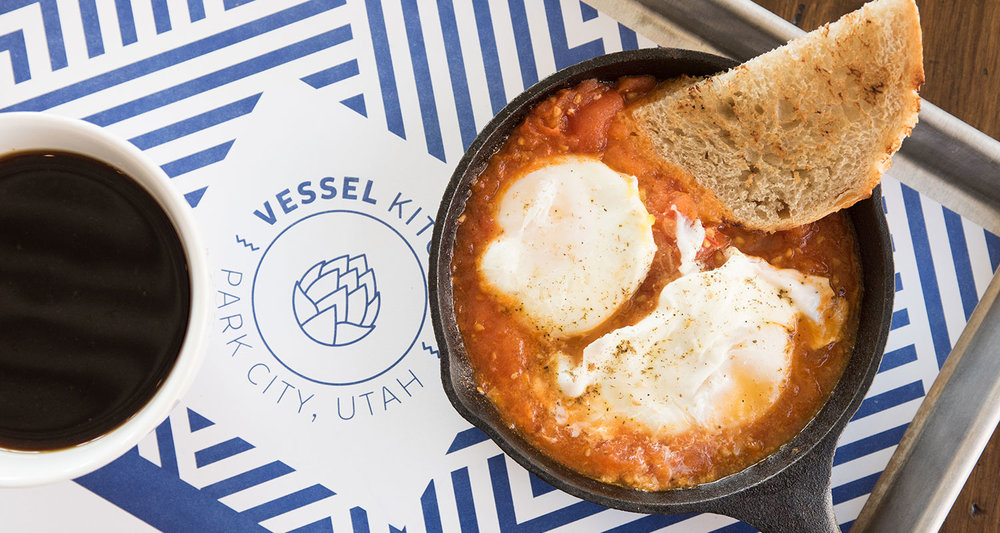 Vessel Kitchen
On the subject of top picks, Vessel Kitchen has quickly risen to the top of our list. It has become our go-to favorite for exceptionally good and healthy breakfast and lunch options. Located in the Kimball Junction area of town, this new eatery focuses on quick, healthy eats at a good price. Vessel partners with other local merchants to provide convenient and casual meals that are wholesome, healthy, and responsible. Local coffee, local bread, local produce, Vessel is serious about minimizing their impact by keeping their ingredients local, not shipped in from all over the country.
As a result of their commitment, the menu sees a lot of change to keep up with whatever is in season at the time. The variety is a draw, as you can keep coming back to find something new and fresh. In fact, variety and freshness are two of the big draws. There are plenty of options, and they are all great, and great for you. Aside from the fresh flavor, the convenience is a welcome feature. You can get in and get out in less time than it would take you to even see your order in most restaurants, and the atmosphere while you are there is warm, sleek, and inviting. Their motto is "when you eat with us, you live with us," and they certainly seem to be committed to their ideals.