Summer came back in a big way in Park City this year. The restaurants fully opened, the event schedule got busy again, and businesses got creative with new offerings. And it's not over yet! Between now through September, there's still plenty going on. Check out this list of 15 things to do in Park City during the remaining summer weeks.
1. Sample new cocktails
Discover your favorite drink—and vote accordingly—during the Savor the Cocktail contest, held now through August 31. Mixologists from 15 Park City restaurants created specialty cocktails that are now in the running for a $500 cash prize and the opportunity to create a Bartender's Box.
2. Jump off a really, really high dive
The International High Diving Institute partnered with the Utah Olympic Park to build a new training platform, which opened in July. The UOP will be the first training facility in the U.S. with a platform higher than 10 meters, and it will have nine take-off points between 3 and 27 meters. You can learn about the sport of high diving in a 1.5-hour course for $65. In addition to the new diving board, the UOP also features its world-famous Flying Ace All-Star Freestyle Shows through September. The regular summer activities—zip-line, ropes course, alpine-slide—are also open to visitors.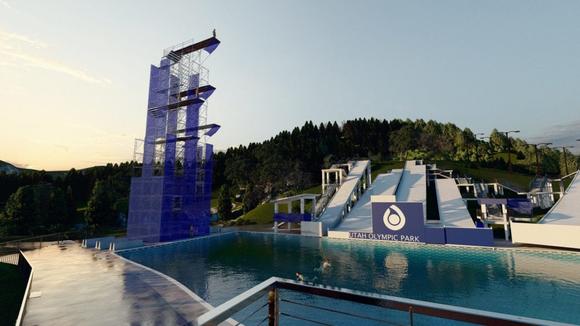 3. Eat and stargaze with Hearth and Hill
On Friday, August 13, Hearth and Hill will pair up with astronomers from University of Utah South Physics Observatory for a family-style dinner at the Avalanche Ranch in Oakley. The menu will include dishes utilizing produce from next-door Ranui Gardens, including Green Coriander Crusted Trout and heirloom tomatoes with PC Creamery feta rhubarb dressing. Following dinner, astronomers will guide guests through an intro to stargazing at the night sky. Tickets are $150 for adults, $55 for children 12 and under.
4. Go to a drive-in movie
Park City Film has partnered with the Utah Olympic Park to showcase a variety of films—from Wall-E to The Big Lebowski—as part of the Twilight Drive-In series. Prices are per car, and you can buy popcorn, candy, and drinks onsite. Check the Park City Film website for dates and times.
5. Savor a prix-fixe meal
The Nelson Cottage by High West opened in June for its summer dinners on Friday, Saturdays, and Sundays. Whiskey pairings are available to go along with the prix-fixe menu, which might include items such as Striped Black Bass or Elk Bourguignon. Prices are $90/person; optional whiskey pairings are $60/person. Reserve your spot on Open Table.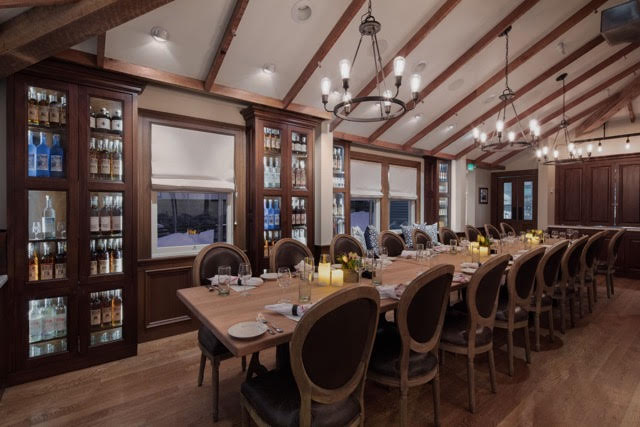 6. Test your downhill bike skills
There are a lot of new offerings at Woodward Park City this summer. The action sports hub has added to its mountain bike options with unique, multi-use trails that cater to multiple ability levels, and there are now nine different lift-accessed zones including BMX dirt jumps. There's also a new Friday night downhill race series, a "beginner conversion program" that includes four lessons and rentals, and a First Friday family-friendly event with local vendors (through September).
7. Sip and learn
Fox School of Wine has moved its tasting classes to O.P. Rockwell's Rockwell Room space. This summer, sign up for a fun Friday class where you learn from sommeliers and wine professors while you taste and score each pour. Recess at the Rock features different themes each session, including "Yes Way, Rosé," "Explore South African Wines," and more. Tickets are $57 and you can add on a charcuterie tray from Park City Desserts for $30. Each event is 6:30-7:45 p.m.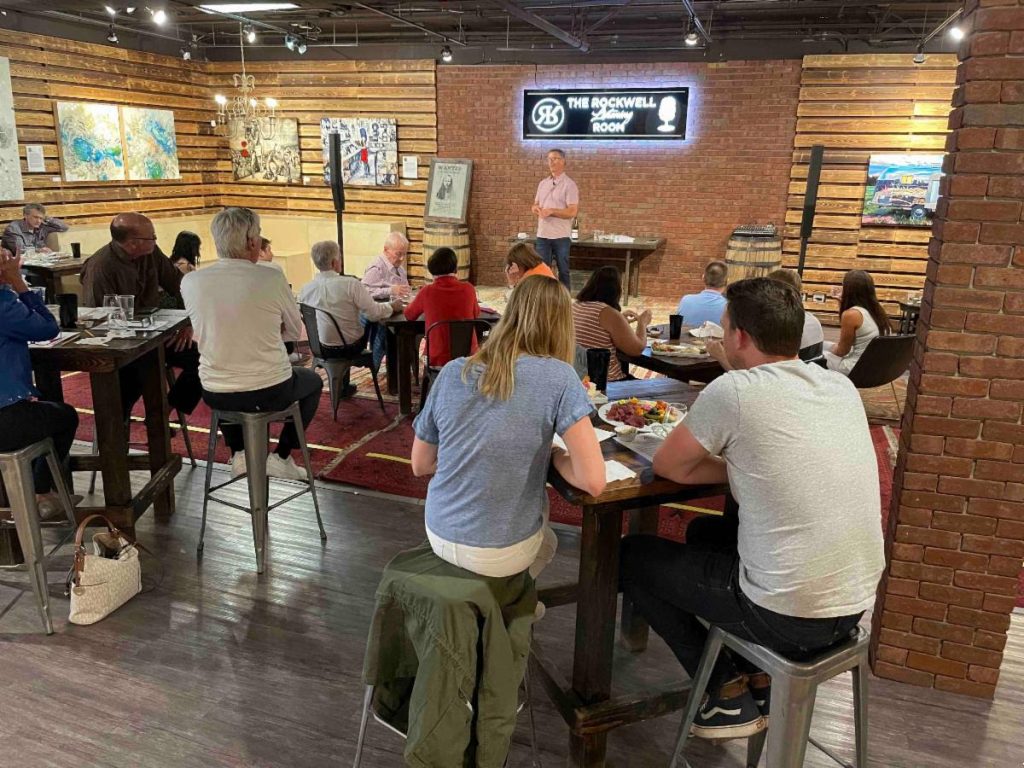 8. See a live show again
Now that attending a live concert is possible again, you've got options. Scope out the Mountain Town Music calendar for a list of shows at venues all over town—including the Park City Library, Miner's Park, Canyons Village, and more. The Deer Valley Concert Series at the Snow Park Outdoor Amphitheater is also back, with artists playing through September.
9. Pick up gear at the new Backcountry store
Park City is home to the headquarters of online retailer Backcountry.com, which recently opened a store in Kimball Junction. Stop by to scope out gear, get your bike serviced, or ask for advice on local trails.
10. Dine al fresco
There are even more places to eat outside this summer, with the most dining decks approved on Main Street in history. From The Eating Establishment to Shabu to Crystal Park Cantina, there are awesome spots to savor summer al fresco. Off of Main, Versante on the Lawn at the Park City Peaks Hotel features live music and lawn seating.
11. Kick back at Friday Afternoon Club
New for 2021, Goldener Hirsch has partnered with Traeger Grills to create culinary experiences paired with libations from Alpine Distillery. The Deer Valley resort will feature live music by Nick Petty Duo from 3–6 p.m. Friday Afternoon Club happens now through Sept. 3.
12. Take a summer cooking course
Learn how to use your farmers' market produce or make an awesome camp meal in a class at Mountain Town Olive Oil. Classes start at $50/person with an optional $20 wine pairing. You can expect to learn how to make 3–5 recipes in each class. Check out the remaining course offerings on Mountain Town's website. (More classes are likely slated for fall.)
13. Make your own bouquet
Head to the Flower Barn at Park City Nursery to build your own arrangement with fresh flowers in a unique vase. Not interested in creating your own? The staff will help you put together the perfect handful of seasonal blooms.
14. Try a new restaurant
Despite the pandemic slowing things down on the dining scene, a handful of new restaurants popped up throughout the last year. In Prospector, Bonnie and Clyde's can easily claim Park City's best sandwiches and Salt Box makes grab-and-go meals easy (the made-to-order burrito is also awesome). Around Kimball Junction, Chop Shop is the perfect spot for a premium charcuterie board, Taste of Thai serves authentic Thai cuisine, and Tina's Bakery has killer empanadas and beautiful desserts at the outlet mall.
15. Head to Park Silly!
After a COVID hiatus, one of Park City's best Sunday activities has re-started. The Park Silly Sunday Market features arts and crafts vendors, food trucks, fresh produce, a beer garden, and live music, all on Main Street. The market is open most of summer (with some August exceptions) through September 26. For the easiest way to get there, park at the high school and shuttle in, or ride your bike—the bike valet is free.