Written by: Kelley Kowalski, Marketing Manager
You're missing out if you've never stayed at Zermatt Utah Adventure Resort & Spa in Midway, UT. Just around the corner from Park City sits this Swiss-style resort that's jam-packed with things to do any day of the year. If I could live at the resort, I would.
The town of Midway is, itself, incredible. Settled in the 1850s by Swiss and German immigrants on the run from religious persecution, Midway has held onto its old-world ambiance all this time. The best part is that it's only 18 miles from the world-class skiing in Park City. But, truly, you won't want to leave once you check into Zermatt Utah Adventure Resort & Spa.
When you get there
Once you're done marveling at the beauty of Midway, it'll start all over again as you pull into the cobblestone driveway of Zermatt Utah Adventure Resort & Spa—it's incredible. No, the staff who greet you don't dress in traditional Swiss attire, but they are very friendly. Valet (it's free) or self-park your vehicle, then get yourself checked in for one of the best vacations you'll ever have.
Enjoy your surroundings
Don't get me wrong; the rooms are beautiful and comfortable, but you're not going to want to stay in yours for long with everything else there is to do. I recommend making a stop at the bakery for a snack, then taking a walk around the property.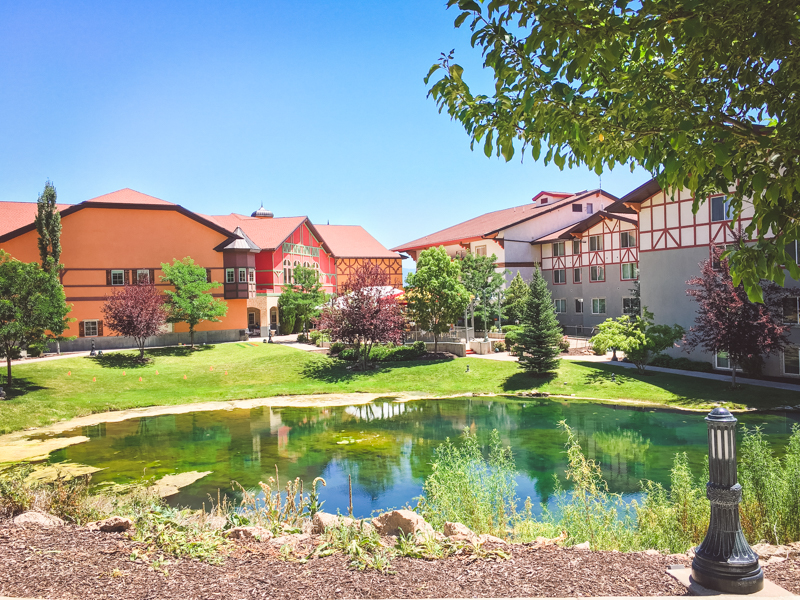 I can't walk by a pond without stopping to see if there are fish in it. I was in luck when I discovered Koi fish happily swimming around the hot—probably warm—spring at Zermatt!
Do you like goats? If the answer is "yes," then you're in for a real treat. Just behind the Koi pond lives a herd/flock/trip of friendly goats that you can feed.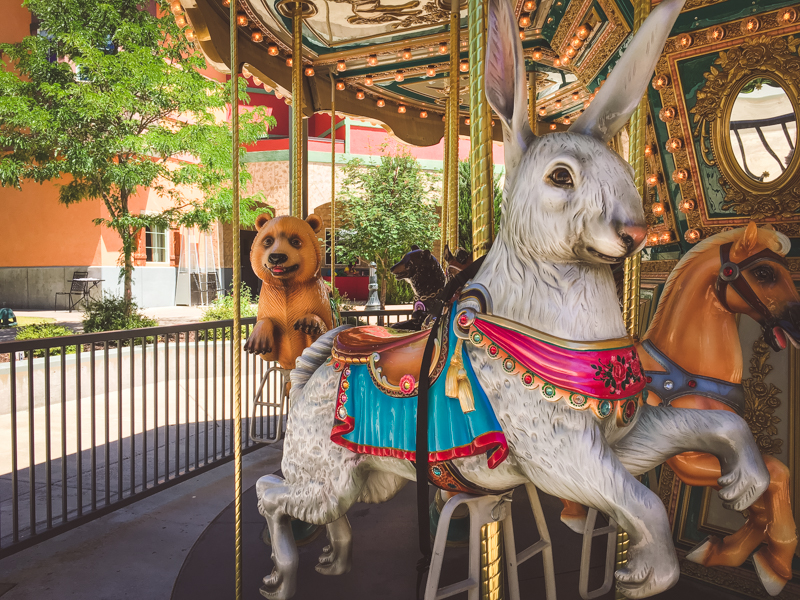 Now what?
I'll try not to overwhelm you with the plethora of things to do. You probably won't be able to do everything in one stay (that's why I want to live at the resort), but you can certainly pick a few of your favorites and do the rest next time.
Adventure Haus
Here's where things might start to get a little overwhelming, but don't worry—there's help. Let a team of professional recreation experts do all the work! The on-site adventure staff will gladly provide suggestions and set up equipment rentals for you while you sit back and eat more pastries from the bakery relax. Here are just a few of the things that you can do:
Rent an off-road Razor vehicle and explore the wilderness in style
Rent a jet ski, some stand up paddle boards, or some kayaks and spend the afternoon at Deer Creek Reservoir, just a 5-minute drive from Zermatt
Enjoy a tranquil day of fly fishing on the nearby Provo River
Tour the scenic Heber Valley on horseback
Go one step further and tour Heber Valley from a hot air balloon
Choose from three championship golf courses, all within 5 minutes of Zermatt Utah Adventure Resort & Spa
Rent some skis and head over to Park City for some world-class skiing via Zermatt's complimentary shuttle
Let the kids loose for the afternoon on a real snowmobile (don't worry—it's kid-sized and just the right speed for little ones)
Explore the 25-million-pound Ice Castle that's across the street from Zermatt during the cold months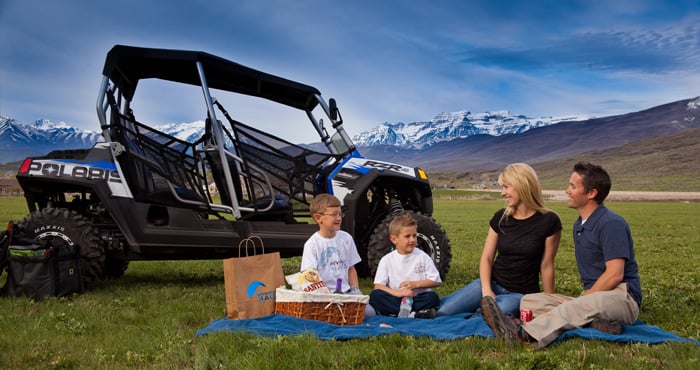 Have you ever wanted to ski and scuba dive in one day?
You can do just that in Utah. Yes, I said, "Utah." While not on-site, The Crater is a one-of-a-kind geothermal spring just a 5-minute walk from Zermatt Utah Adventure Resort & Spa. A limestone dome protects The Crater and lets in fresh air and some sunlight. Inside the dome is a 400-foot wide, 65-foot deep crater filled with crystal-clear, mineral rich spring water that is approximately 90 degrees Fahrenheit all year.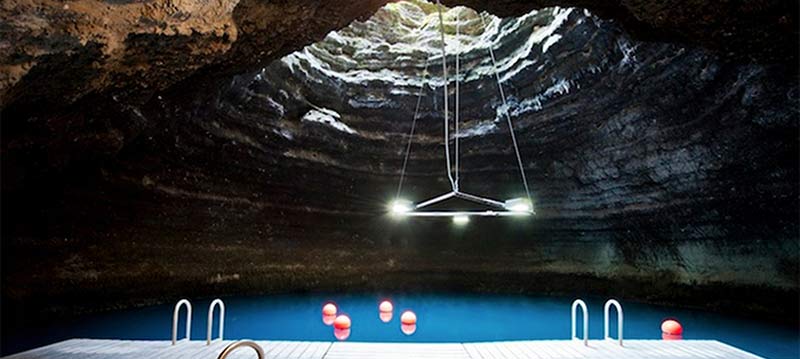 Once inside, you can scuba dive, snorkel, swim, soak, take a paddleboard yoga class, or simply marvel at how awesome the crater is on a self-guided tour.
Ready to eat?
Prepare to indulge in a European-style steak dinner at Z's Steak & Chop Haus. Proudly serving only the finest cuts of prime aged steaks, chops, and seafood, Z's is a must-try while you're in town.
No vacation is complete without overeating, and what better way to do that than by way of a buffet? Each Saturday, from 5 to 9 pm, Z's Steak & Chop Haus presents the Taste of Zermatt Utah Buffet. This smorgasbord is popular, so I recommend making a reservation.
Do you remember Michael Martin Murphey's song, "Wildfire," from the '70s? Zermatt Utah Adventure Resort & Spa is home to the restaurant, Wildfire Smokehaus, named after Murphey's horse. Stop by for breakfast, lunch, or dinner and enjoy delicious barbecue—and non-barbecue—that will have you calling "Wiiiiiiiiildfiiire."
Top off your perfect vacation with a sweet treat from Zermatt's authentic European bakery. In addition to award-winning pastries, the bakery also serves up fabulous fruit tarts, cookies, sandwiches, and soups.
Don't forget the spa!
Last, but not least, you owe it to yourself to try out the spa. All treatments are performed by seasoned pros, and will leave you feeling better than you ever thought possible.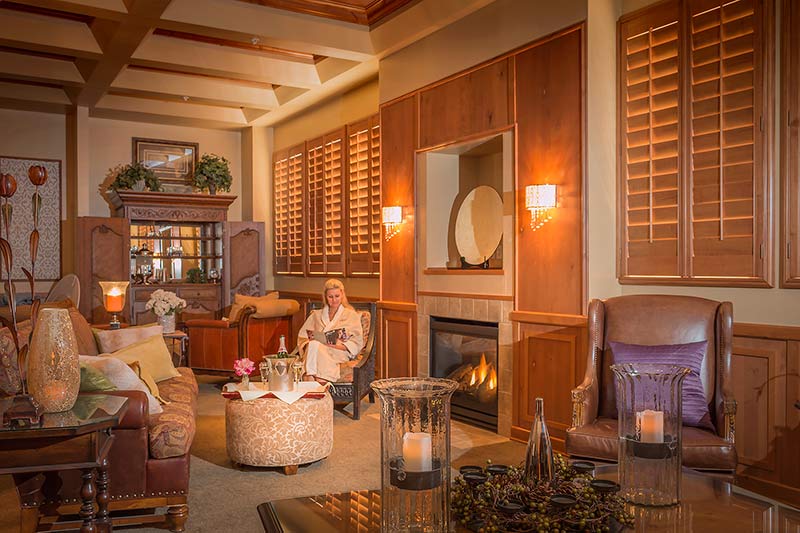 Ready to book?
Head on over to Zermatt Utah Adventure Resort & Spa's page.