If you don't love a guaranteed white Christmas in the mountains, you should stop reading now. No one (at least in our office) loves spreading the joy of Christmas more than I do, so sit back and start dreaming of your Park City holiday.
Park City comes alive with the magic of the holidays in December. From the twinkling lights that welcome you on your way into town to the old-fashioned ambiance of Historic Main Street, it's like something out of a Hallmark movie that even the Grinch-iest holiday spirit can't hate.
Welcoming Santa Claus to Park City
December 15, 2018 at 5:30 p.m.
Each year, Santa takes a break from his duties at the North Pole to visit Park City. The Town Lift plaza will be bursting with locals and visitors alike, all waiting to catch a glimpse of Santa descending the Town Lift on his sleigh. There will be hot cocoa, cookies, and plenty of Christmas cheer to keep little ones occupied as Santa makes his journey. Once he's arrived, Santa will take last-minute gift requests and pose for photos.
Be sure to arrive early—this is a free event and you'll want to get the best view possible!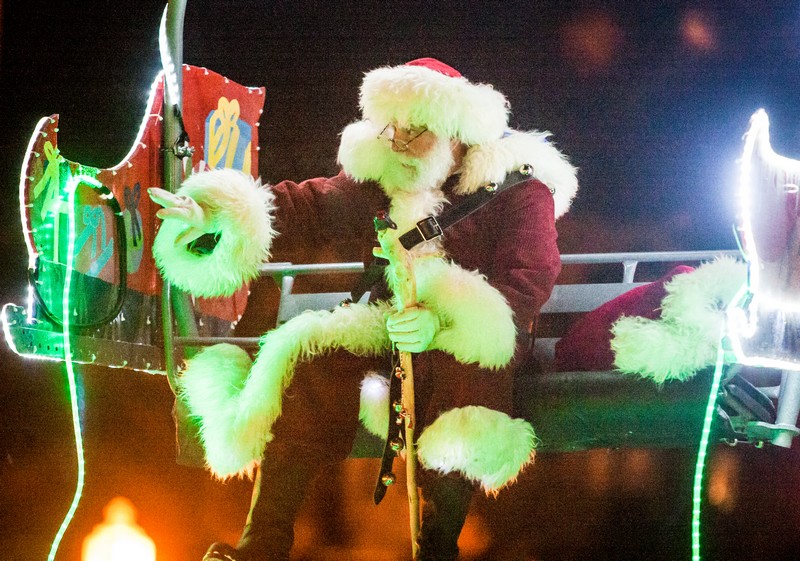 Historic Main Street
December
Whether you have some last-minute shopping to do or just want to take in the radiance of a small-town Christmas, Main Street has what you need. So, skip the mall and check out some of Main Street's local boutique shops! And trust me when I say that you'll find so much more than a cheesy t-shirt.
When you're ready for a break, stop into our favorite downtown coffee and tea shop: Atticus Coffe & Teahouse.
Tip: There's free parking in the China Bridge and off Main Street on Swede Alley.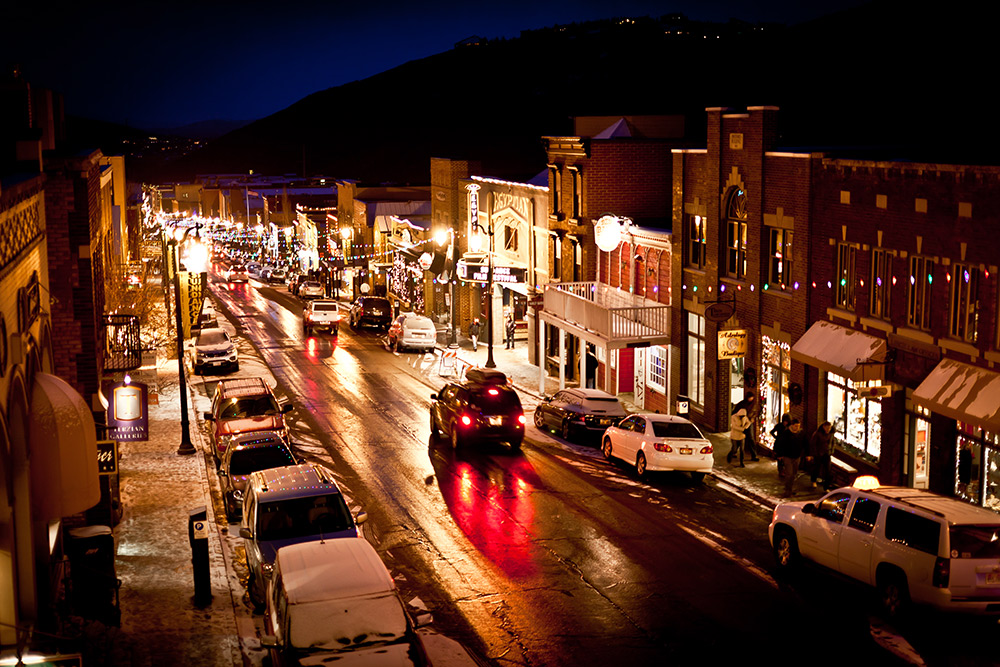 Torchlight Parade
December 24, 2018 at dusk (around 5:30 p.m.)
No, that ski run is not on fire (is that even possible?). It's the warm glow of hundreds of skiers as they parade their way down Deer Valley Resort's Big Stick ski run. Adorned with festive ski suits and what I can only assume are battery-pack-fueled lights, these folks put on a unique show every year that you should experience at least once—there's even free hot cider and cookies!
Note: This isn't necessarily a Christmas event, but it does involve a lot of Christmas lights, so it made the cut.
Outdoor Ice Skating
Smack-dab in the middle of Park City Mountain's Base Area is the city's only outdoor ice rink. As you circle the rink, you'll be surrounded by hundreds of twinkling lights and festive decorations, adding to the ambiance of the Resort Plaza.
Not an ice skater? Sit back with a hot drink and watch people fall. At a minimum, you should stop by and watch the Zamboni polish the ice—it's quite mesmerizing.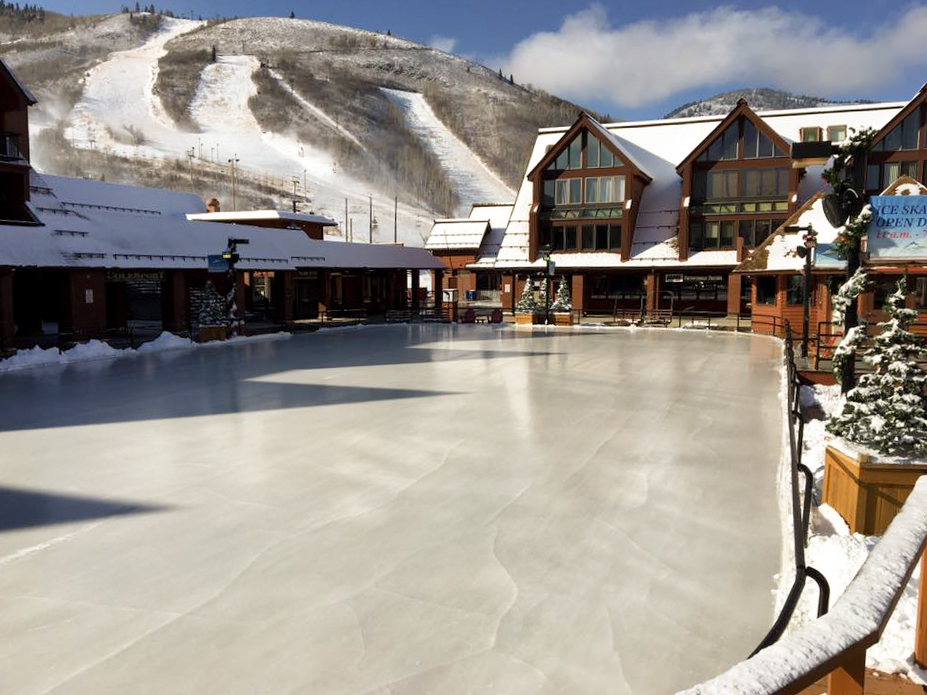 The Viking Yurt
You'll be able to brag about this one for years. Your unique European adventure starts with a 23-minute sleigh ride up nearly 2,000 feet of a sparkling white snow-covered mountainside. At the end of the ascent, nestled amidst majestic pine trees, is The Viking Yurt. What happens inside the yurt is nothing short of spectacular. From the baby grand piano to the six-course meal and adult beverages that await, you're in for a real treat.
And don't worry about freezing to death in the sleigh; heavy blankets are provided for your comfort.
Park City Holiday Spectacular and Sing-Along
December 14, 2018 through December 16, 2018
Chug Responsibly sip some spiked eggnog and get ready to sing in public. After all, this is a sing-along concert. The historic Egyptian Theater comes alive with a variety of performers to deliver a fun-filled holiday performance. This event is very popular, so be sure to buy your tickets in advance.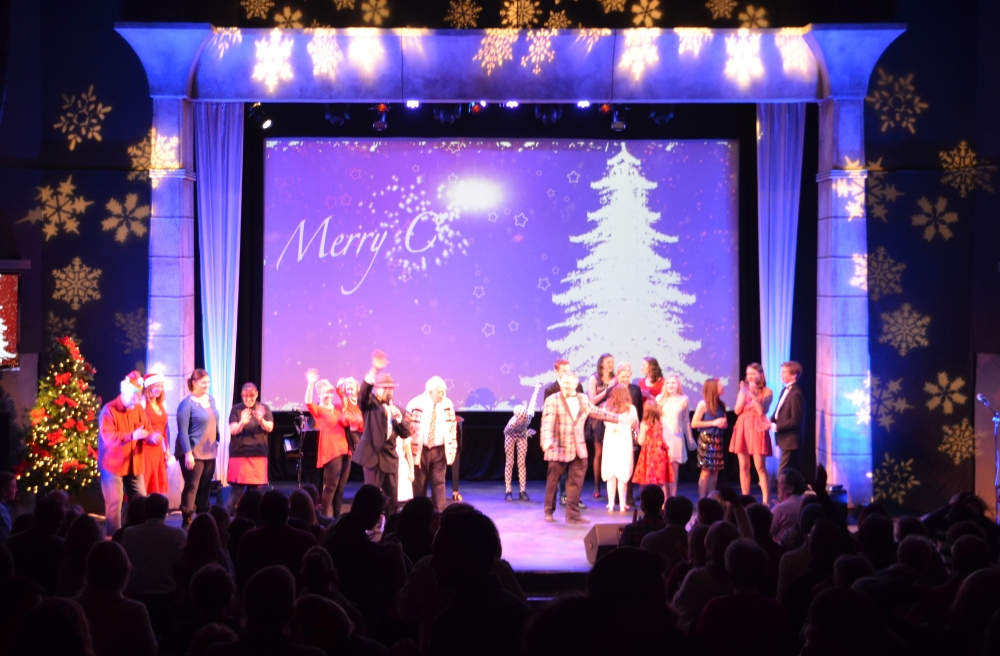 Cuddle up and watch a movie
Just because your vacation is picture-perfect enough to be a movie, it doesn't mean that you shouldn't watch your favorite holiday films anyway. Take off those ski boots, make yourself a hot toddy, and turn on a movie. I recommend "Home Alone" or "Home Alone 2", "The Santa Clause", and "National Lampoon's Christmas Vacation".
Tip: Find out if you'll have access to a DVD player or streaming service in your accommodation so you can plan accordingly.