The 31st of October is generally reserved as a holiday for children and candy, but Park City has expanded the celebration of Halloween to include man's best friend.
Here in Bark City, dogs are an important part of everything. We recently talked a bit about the basics of vacationing with a canine companion. This week, we delve into one of Park City's most beloved dog-friendly events: Howl-O-Ween. If you're traveling to Park City with your pet, be sure to check out our "Best Pet Friendly Hotels in Park City" blog.
A Park City Tradition
Since 2001, the yearly Bark City Howl-O-Ween dog parade has taken to Main Street. Each All Hallows' Eve, owners and their pets sport costumes of all kinds for public amusement. Now, 15 years in, this annual canine spectacle has become a centerpiece celebration for our town, drawing attendees from nearby communities, including Salt Lake City, who want to get in on the furry fun. Travel and Leisure even gave Park City a nod as one of America's best Halloween towns for our enthusiastic Howl-O-Ween revelry.
Howl-O-Ween Screams
This year, the party begins at 3 p.m. on Halloween, when Main Street closes to cars and opens up for trick-or-treating. More than 100 local merchants participate in the yearly candy feast, handing out buckets of treats for the little sweet tooth in your family. At 5 p.m., though, Main Street goes to the dogs. The Howl-O-Ween dog parade marches down Main – a barking, woofing, brightly colored stream of pets and their humans. The cavalcade of costumed canines makes its way from its starting point at Heber Avenue to finish at the Wasatch Brew Pub.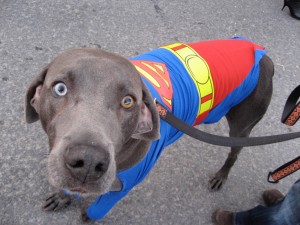 The parade, now a major cultural staple in Park City, wasn't always the massive success it is today. In its inaugural iterations, the party was nothing more than a few dog-owners wandering downtown, having a good time. By the fifth year, though, word had gotten out. Families were bringing pets in droves to hang out, share treats, and enjoy the silliness.
It is an amazing event, and well worth coming back to every year to see what creative costumes the denizens of Bark City have cooked up for their pups. Bringing a dog isn't a requirement, but is a great idea. Non-pet owners shouldn't feel excluded at all. The event is still a riotous good time, even without a costumed quadruped.
Local Tip: Driving toward Main can become a real Halloween nightmare. Plan on walking or taking the free bus. For parking, try Park City High School or Deer Valley. For more info, see parkcity.org.
All Hallows' Extras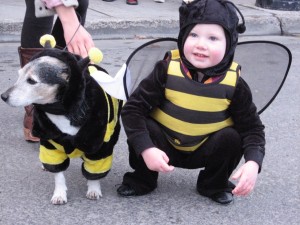 While you are down at the parade, there are plenty of other activities to enjoy. For the fancier of the paranormal, Halloween is the perfect time to go on a Park City Ghost Tour. Park City has more than its fair share of restless spirits to seek out. You might even catch a glimpse of the infamous Man in the Yellow Slicker. The Egyptian will be hosting The Rocky Horror Picture Show for the big weekend, and there is sure to be no end of hair-raising Halloween nightlife to enjoy after the kids are all tuckered out. Some venues will feature live music. Take 5, for instance, will play at the Silver Star Café that evening. More info about live music can be found at parkcitylivemusic.com. Go on a Park City bar crawl and see what kind of entertainment you can scare up until well after the witching hour.