Whether you need a break from the slopes or are not a skier, there is more to do in Park City during the winter than ski.

You find yourself in Park City in the middle of winter during the day without a pair of skis or a snowboard. What do you do? Drink bottomless cups of hot cocoa at the ski resort base? That's one option. However, there are better options, both indoor and outdoor, for enjoying this winter wonderland. Here are some of our top recommendations:
1. Ride, Fly, & Take a Tour at the Utah Olympic Park
Satisfy your need for speed at the Utah Olympic Park. Ride the Comet Bobsled with an experienced pilot on the official 2002 Olympic Sliding track and reach speeds over 60mph. Take a wild ride in an inner tube down the landing hill of a Nordic Ski Jump. You can simulate the sensation of Nordic ski jumpers on the Extreme Zipline, one of the steepest ziplines in the world. And, if you are looking to share in the thrill, there are two Extreme Ziplines; so you can fly alongside another brave soul. Once your heart stops pounding, visit the Alf Engen Ski Museum and take a tour of the Olympic competition sites.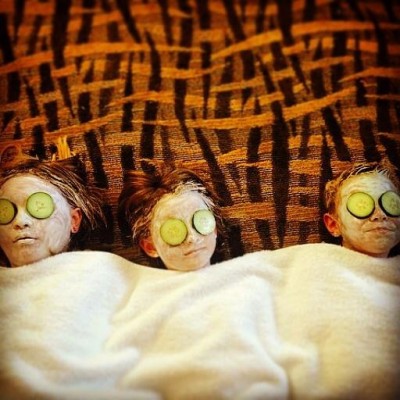 2. Hit the Spa
To ski or to spa? For many, it's not even a question. Although, it can be a difficult choice with superior spa experiences available at world-class hotels like the Montage, Stein Eriksen Lodge and the Waldorf Astoria. The spa at the Montage boasts a 35,000 square foot alpine retreat. Surrounded by majestic mountain views, the spa's grand expanse includes a gorgeous indoor mosaic lap pool, redwood saunas, and an array of treatment rooms with crackling fires—some of which include bronze soaking tubs. The vibe is very much Old World elegance. Likewise, the 23,000 square-foot spa at Stein Eriksen Lodge exudes European luxury. Crowned as Utah's only Forbes Five-Star spa, a day at Stein's is the closest you will ever get to the royal treatment. Not all the best spas are located in Deer Valley, though. The Waldorf Astoria is situated near the base at Canyons Village at Park City Resort. Another favorite of Forbes Travel Guide, the Waldorf's spa is a sanctuary. Here, the vibe is more modern Zen. Lie on a heated stone bed in one of the many lounge rooms in between Ayurveda-inspired treatments.
3. Drink Coffee, Eat Chocolate—or Both!
Sipping gourmet coffee and whiling away a few hours in a cafe can feel decadent. Atticus Coffee, Books, and Teahouse is a cozy, art, and literary filled nook on Main Street where you can enjoy a good cup of coffee or one of Atticus' many loose leaf tea blends. If, after a while, you find yourself hungry, the food is good, too. Atticus offers a light, healthy selection of salads, wraps and sandwiches. Why not go for the ultimate decadence and combine both fine coffee with chocolate? At Ritual Chocolate, you can sip Pink Elephant Coffee or a true hot cocoa while sampling small batch chocolate bars. The chocolate is made on-site in their factory adjoining the coffee shop. You can watch the entire bean-to-bar process through large glass windows while you get your chocolate fix.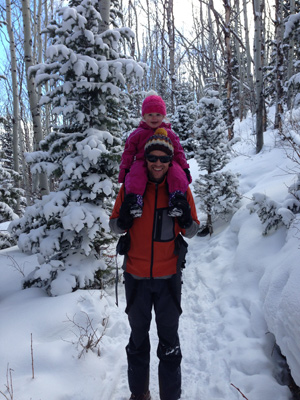 4. Take a Hike or Snowshoe
This is, by far, the easiest and cheapest option. Not to mention that this is the best way to truly appreciate the natural beauty surrounding Park City. Simply walk out your front door and you will soon find a trail. Most trails are well maintained, and a pair of snow boots should suffice, depending on weather conditions. You can rent snowshoes from most ski shops if you are feeling more adventurous. Two of our favorite hikes are Robb's Trail and Armstrong Trail. For a complete list of trails with maps, including Robb's and Armstrong, visit Mountain Trails.
5. View an Exhibition
If you are looking for a more cerebral activity, there are two excellent sources for inspiration and culture. For the history buff, visit the Park City Museum on Main Street, where you can learn about Park City's past, including the good ole mining days. The museum is partly housed in the historic City Hall, which was built in 1885. Off Main Street, visit the Kimball Art Center to view rotating exhibitions of artwork by nationally acclaimed artists. While you are there, have lunch or a sweet treat at Uptown Fare, a long-time locals' favorite. The homemade baked goods are worth the splurge!
6. Get Your Yoga On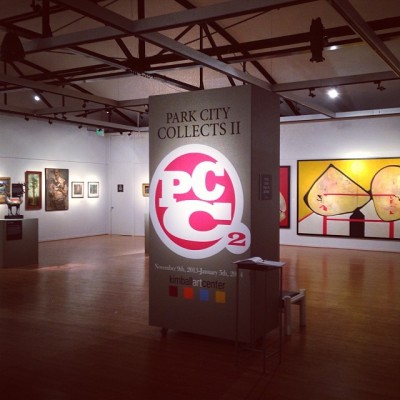 Stretch your muscles and your mind. There is a yoga studio in Park City for almost every yoga style. In Old Town, drop in to an Anusara style class at The Shop. The space is beautiful—an open and light-filled retreat in a renovated, historical building. Over in the Prospector neighborhood, you can choose from a variety of yoga classes at Park City Yoga Studio. Classes are small and intimate, and the teachers are exceptional. If hot yoga is your thing, Tadasana Yoga Studio cranks up the heat to 90 degrees and offers Power Vinyasa Flow classes.
7. Practice your Figure Eights at the Ice Arena
At the base of Park City Resort, you can ice skate outdoors to your heart's delight – there is no time limit or hourly charge. The setting is charming, with local shops and restaurants encircling the small rink, and music playing in the background. For an indoor ice skating experience, head to the Park City Ice Arena, which is located on your way out of town. The ice rink there is much larger. In addition to Open Skate sessions, the rink offers Cosmic Skate sessions in which the arena lights are turned out and the ice is illuminated by colored lights. There is also a variety of drop-in hockey sessions to choose from. Be sure to check the Public Skate schedule online, as the open skate hours are limited and change from day-to-day.
8. Spin the Wheel in a Pottery Class
Get your creative juices flowing and your hands dirty in a pottery class at Clayhouse Studios, located in Newpark Center at Kimball Junction. Classes and workshops are offered for a range of ages and abilities. The large studio space features modern equipment and facilities. A gallery displays work for sale by local ceramic artists and others from around the country. This may be your best bet for a truly unique souvenir from Park City.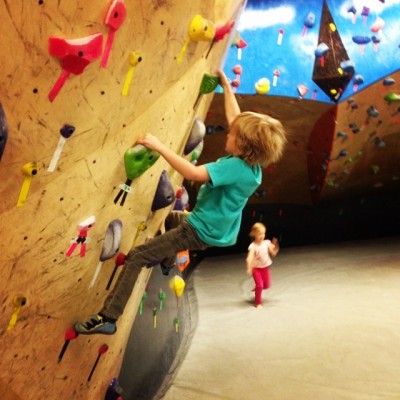 9. Climb at The Mine
Rather than climb the walls of your hotel room, climb the 4,000 square foot expanse of walls at The Mine Bouldering Gym at Kimball Junction. The gym is set up to accommodate climbers of all ages. There are no ropes or harnesses. All you need is to channel your inner monkey.
10. Bowl at Jupiter Bowl
This is not your typical, divey bowling alley. Instead, Jupiter Bowl is swanky and hip. Think new Vegas, not old Vegas. There are 12 main course lanes and 4 private ones if you feel like a VIP experience. In addition, there is a full-service bar, a restaurant serving gourmet pizzas and burgers, billiards for the adults and an arcade for the kids. Large, flat screen TVs run wall-to-wall, flashing music videos and the latest sporting events. And, just like in Vegas, you can easily enter Jupiter Bowl and lose track of time as day turns into night.