Downtown Park City Hotels & Things to Do
The local scoop on lodging, Park City Mountain, Historic Main Street, restaurants, shopping and more
Lowest Rates
Best lodging rates, hands down, guaranteed.
Local Scoop
Natives know best, not travel sites.
Best Selection
More to choose, more to love.
Exclusive Deals
Offers you can't find anywhere else.
Start your Park City vacation right. Here.
Interested in staying in or visiting downtown Park City? Downtown consists of Park City Mountain resort, Historic Main Street, and Old Town. As locals in the know, we're here to help you get the most out of your trip, from our favorite downtown Park City hotels to the best restaurants, and so much more.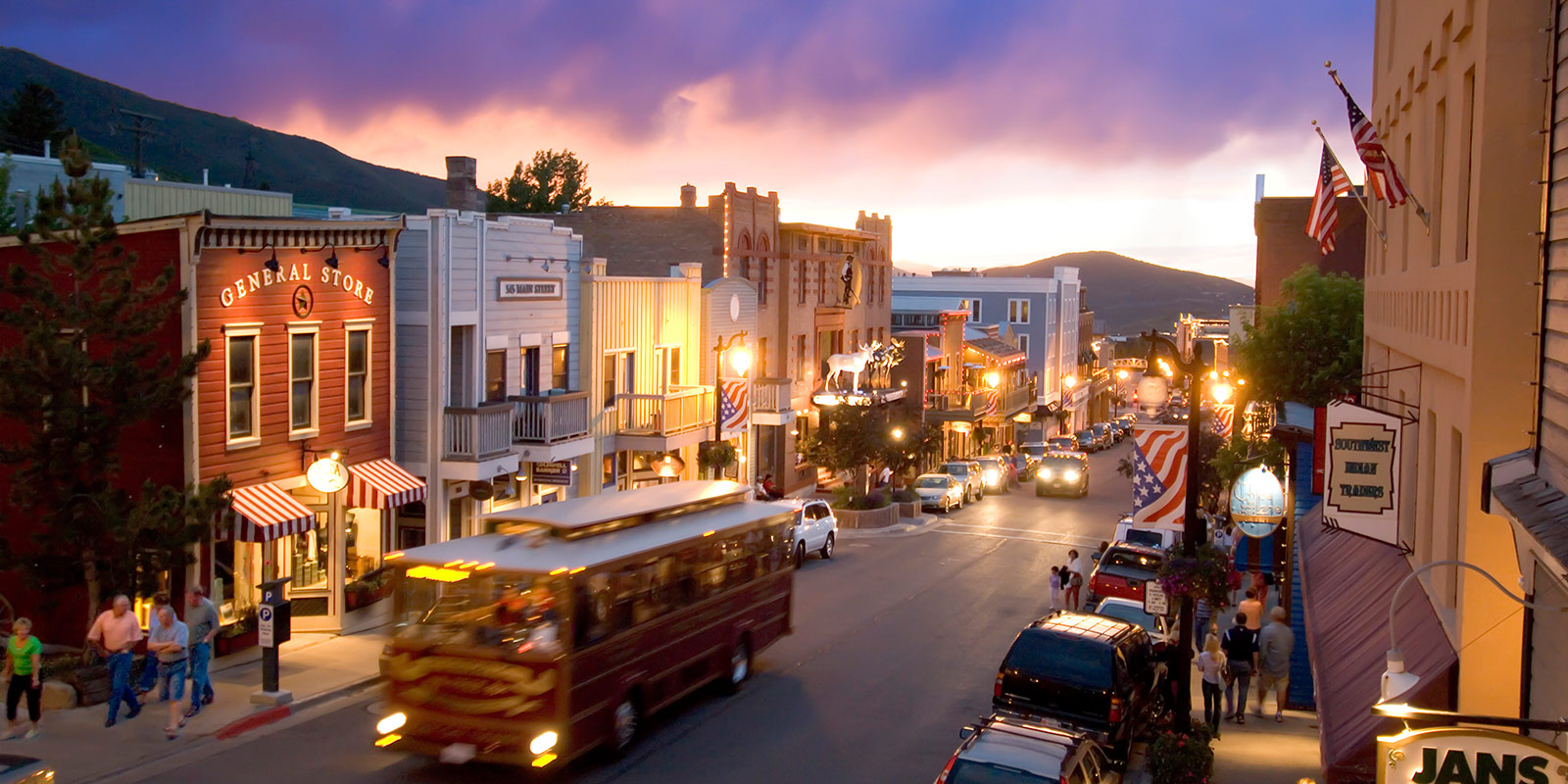 Staying on Main Street is expensive. If you have the budget, however, Main & Sky, The Caledonian Hotel or Washington School House are worth the extra money. Be sure to visit our Best Park City Hotels on Main Street page for a complete list and details.
Silver King and Shadow Ridge Hotel are good deals in an excellent location at the base of Park City Mountain. They are nearly ski-in/out, but at a more reasonable price. We think that saving hundreds of dollars on lodging is worth the extra 100 yards to the lifts. If you're set on ski-in/ski-out, be sure to visit our best ski-in/ski-out hotels page for our favorites.
If you want to stay downtown, but don't mind staying a couple of minutes away from the slopes, try the Park City Peaks, Double Tree, or Park City Marriott. All are very close to the action at a more reasonable price.
Don't get stuck in Main Street tourist traps. Do Main Street right, like a local. There's so much to share that it's best we redirect you to our How to Main Street page for details. Do be sure to visit High West at least once for whisky, good food, and a uniquely Park City vibe. Also, try small plates at Handle, our staff pick for Local Favorite.
When skiing Park City Mountain, be sure to park before 9 a.m. on the weekends. It is frequently at capacity shortly thereafter. Sundays are less crowded than Saturdays. Many locals come up from the valley on Saturday, but fewer make the trip on Sunday. It's worth paying $20 for underground parking.
Eat at Cloud Dine—our staff pick for On-Mountain Dining—when skiing. On weekends, avoid the noon to 2 p.m. crowds. That is also sound general advice for most on-mounting options. The lunch hour rush is real, and you will get stuck wasting away your day standing in line for food and looking for an open table.
If you intend to rent skis for a whole family, get your skis delivered to your room. It's well worth the money to maximize your time and avoid rental hassle.
Even if you have an Epic Pass, be sure to ski at least one day at Deer Valley, partially for the lack of crowding, or take a drive to visit Snow Basin, Alta, Snowbird, or Solitude.
Grab a coffee at Atticus on Main Street and at Campos in the base area of Park City Mountain. Both serve great coffee and offer a cool vibe.
Summer in Park City offers so much. Check out our How to Trails, How to Music, and Essentials pages for more ideas and information.
Downtown is where people want to be. Historic Main Street, Old Town charm, Park City base area, restaurants, watering holes, shops, and art. The downtown area is the beating heart of Park City. Many of Park City's finest attractions are located in or around this little cluster of busy streets nestled right against the Wasatch slopes. Downtown includes Historic Main Street, the Old Town area, Park City Mountain base area, and a plethora of shops, galleries, and restaurants in the surrounding streets and neighborhoods. No matter who you are, there is something special for you downtown.
"Downtown" defined
Downtown Park City includes the area surrounding Historic Main Street and Old Town, extending roughly as far north as Kearns Boulevard and the Prospector Square area, and as far south as the point where Main Street turns into Daly Avenue. This roughly-defined stretch contains most of Park City's most popular attractions, especially Main Street and the nearby resort base area.
In general, the closer you get to Main or skiing, the more densely populated and interesting the streets become. The streets are packed with shops and restaurants, and the sidewalks are full of tourists and vacationers during the winter and summer months. Fortunately, the free Park City public transportation system can easily get you around the downtown area, and is much less challenging than trying to park once peak seasons hit.
Historic Main Street
Historic Main Street is center of the downtown area. A stretch of road that runs just over half of a mile, Main Street is closely crowded with businesses, hotels, vacation homes, and the odd parking lot. Main Street sits between Deer Valley and Park City Mountain base area, and visitors from both resorts fill the pavement each year looking for more adventure.
If you're interested in staying on or near Main Street, be sure to visit our Best Park City Hotels on Main Street page for a complete overview of our favorites.
The street's historic title is a result of the fact that Main has been one of Park City's few constants. It was Main Street back when Park City was a collection of wooden shacks and mining camps. It was Main Street when the booming silver town burned to the ground. It was Main Street when Park City nearly became a ghost town. It was Main Street when skiing saved the city by starting the tourism boom. It continues to be Main Street through every ski season and Sundance Film Festival, and shows no signs of stopping now.
Beyond the restaurants and shops, Historic Main Street is also your best bet for nightlife in Park City. Main Street is where you are going to find the best watering holes, clubs, and theaters for your nocturnal festivities.
While there is technically no wrong way to enjoy Historic Main Street, there are some key tips that will help you get the most out of your Main Street visit. Our guide to Main Street will help you avoid the tourist traps and get straight to the best restaurants, bars, galleries, and more.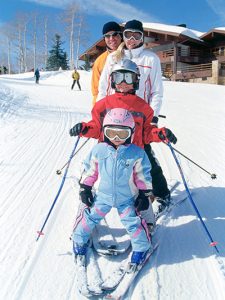 Park City Mountain
Park City Mountain is now the largest ski resort in the United States, with over 7,300 acres of terrain for your wintry enjoyment. This massive amount of real estate is the result of the merging of Park City Mountain Resort and Canyons Resort under the auspices of Vail, which recently purchased both and created the mammoth Park City Mountain.
While the two formerly distinct resorts are now connected, there are still two main base areas associated with the resort. Park City base area is part of the downtown area, located just a stone's throw up the road from Main Street. You aren't confined to just the base area when skiing from the downtown area. You can go anywhere you want in the resort; you just need to find the right lift to get you where you want to go.
The advantage of all that space is that Park City Mountain offers a massively diverse range of terrain and options for skiers of all levels of proficiency. Lifts like Payday and First Time give newbies a chance to get their bearings, while there are some truly intense areas reachable by a few lifts like Jupiter, or even by hiking. There are also eight terrain parks to enjoy, ranging from teaching environments to challenging freeriding in both carefully prepared and more natural environments. Unlike Deer Valley, snowboarders are more than welcome to share the slopes.
If you're looking to stay on the mountain, be sure to visit our best ski-in/ski-out Park City hotels page to see our favorites.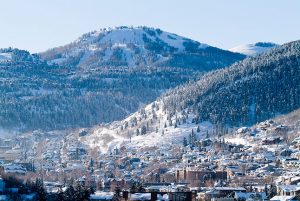 The Final Word
Chances are that you are going to spend some of your vacation time in the downtown area. To get the most out of your time downtown, do a little homework. We suggest our own How To PC section, as well as our blog to help you dial in on some of things you are most looking forward to trying and doing. That doesn't mean we think you should plan every minute of your stay, but having an idea of what you want to do can be very helpful when trying to stay ahead of the crowds and take it all in.
The following are our favorite Downtown Park City properties, based on quality, service, amenities, location, and price. Search using the date picker above for a complete selection of downtown Park City hotels and Park City lodging options, or select one of our suggested properties below.
Main & SKY
Silver Star Lodge
Washington School House
The Caledonian
Silver King Hotel
Lodge at the Mountain Village
Park City Marriott
Park City Peaks
Snow Flower Condominiums
Downtown Park City covers almost all of the commercial areas, as well as many hotels, condominium hotels, lodges, and more. Staying anywhere in this area guarantees you a short drive to almost any part of Park City and its popular attractions. Within the downtown area, there are two especially notable areas of interest. Historic Main Street is the central shopping and restaurant hub in town, though properties in this area tend to charge prices according to the proximity and convenience they offer. Meanwhile, up the street, Park City base area at Park City Mountain offers skiers and snowboarders a chance to stay close to the action with a variety of ski-in/ski-out properties and other close lodging options.
Diners in downtown Park City are spoiled for choice. From steak to sushi, breakfast to desert, simple to fancy, everything is represented. Stop in at Handle or Yuki Yama to see why we love these restaurants so much. There is more to enjoy than food downtown, however. Exceptional bars abound, and we unequivocally suggest a trip to High West Distillery for a fantastic whiskey. Experiment! Try a few things, maybe you will find a new favorite.
Handle
High West Distillery
Cloud Dine
Purple Sage
Ritual Chocolate
Riverhorse on Main
Silver Star
Uptown Fare
Vinto
Wine Dive
Yuki Yama
Park City is most famous for its winter attractions. But skis and snowboards are only half of the story. Visitors come to Park City for the winter, but they stay for the summer. More than cheaper rates on lodging and reduced crowding await those who make a summer trip to our alpine playground. The mountains and hills around downtown Park City are covered in picturesque trails and tracks that will keep outdoor enthusiasts hiking and biking for weeks at a time, covering everything from flat loops to grueling mountain challenges. Some of Park City's most fun events, like the Park City Food and Wine Classic, Savor the Summit, and the Mid Mountain Marathon all take place during the summer. Summer is also the perfect time to take to the mountains in order to beat the heat. The high elevation makes it easy to keep cool, even when the valley is sweating.