Best Park City Hotels on Main Street
World-class lodging, custom-fit booking.
Lowest Rates
Best lodging rates, hands down, guaranteed.
Local Scoop
Natives know best, not travel sites.
Best Selection
More to choose, more to love.
Exclusive Deals
Offers you can't find anywhere else.
Stay in the Heart of the Action. Stay on Main Street.
Your next vacation is calling. We'll help you answer it. Here we present the best Park City Main Street Hotels, handpicked from those who know best- the locals. As Park City locals who take pride in our city, our goal is to share our honest and unsolicited opinions on where to stay and what to do, just as if you were a good friend coming for a visit requesting our insight.
All of our advice is unpaid and advertising free, so we hope you'll support us by booking your lodging here. Search using the date picker above, which will auto filter to just Main Street properties, or read below to learn about our favorites first. In addition to getting the best rates on lodging, and great travel advice along the way, if your reservation is over $500 we have a small gift upon check out (a stylish Stay Park City hat or t-shirt) as a token of our appreciation.
---
The 10 best Park City Main Street hotels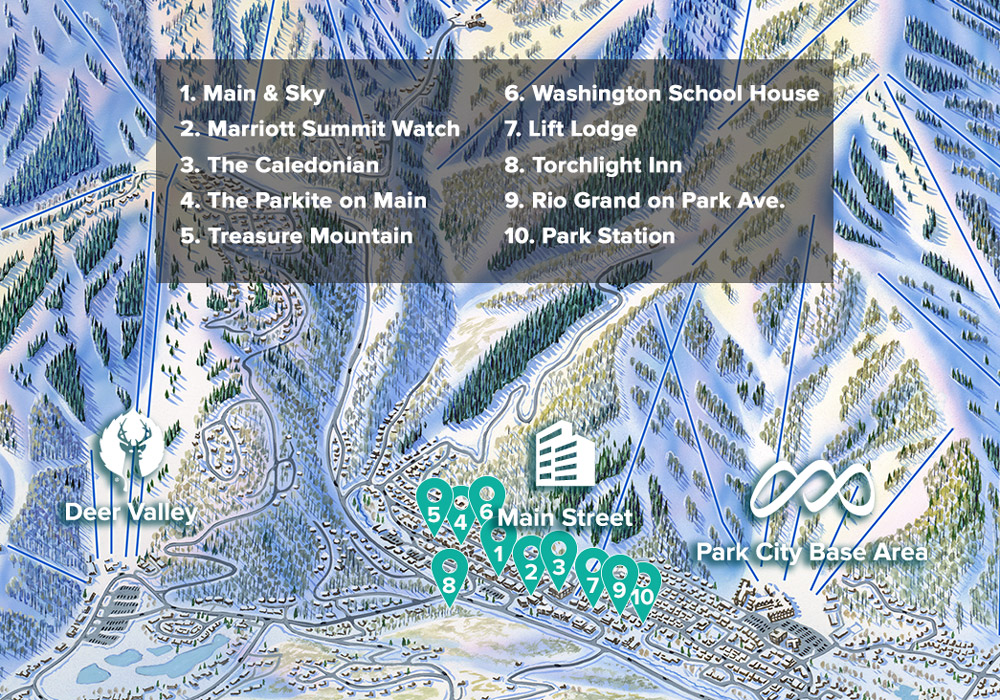 Main & SKY
Marriott Summit Watch
The Caledonian
Parkite on Main
Treasure Mountain Inn
Washington School House
Lift Lodge
Torchlight Inn
Rio Grande
Park Station
More on our top 10 hotels on Main Street
Now for the details as to why these properties made our best of list for Park City Hotels "on" Main Street. We say "on" in quotations, because about a third are actually just off the short Main Street drag by a block or so, as there is limited actual lodging on Main Street. Some make the list for their impressive luxury, others strictly due to their prime location, and others for their "value." Yes "value" and "Main Street," not two words often associated. Main Street usually comes with a premium price tag, and for good reason, but location alone doesn't have to break the bank.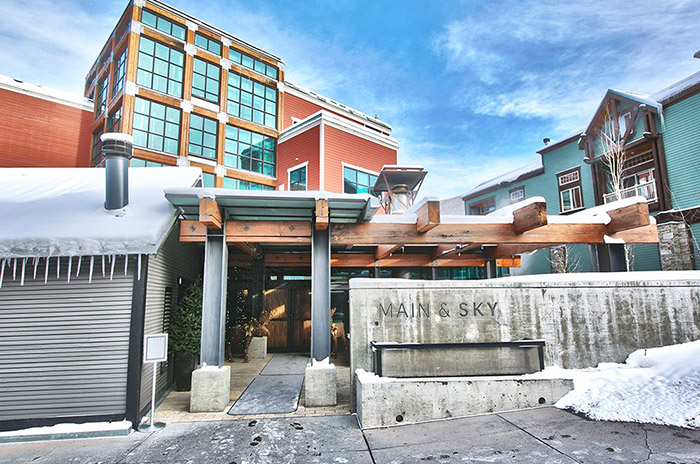 This wellness-focused boutique hotel is one of the most unique properties in all of Park City, and offers an unforgettably luxurious experience. Main & SKY is focused on relaxing and invigorating each guest, both body and soul. The on-site concierge works with each individual to create a unique health plan, including diet and spa treatments, designed to provide the ultimate mindful getaway. Sugati Spa offers an exceptional and robust menu of treatments, Tavern Bar will give you a selection of handcrafted artisan drinks, and all of Main Street is literally just outside your door.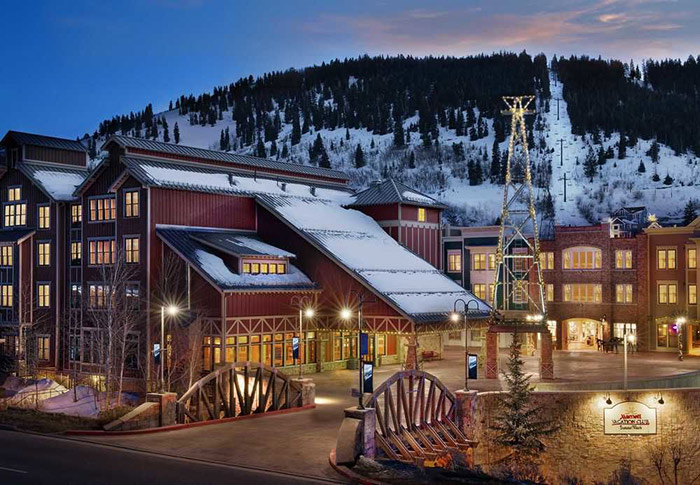 Set back from the hustle and bustle of Main Street behind a row of restaurants, galleries, and businesses, Marriott's Summit Watch offers guests the convenience of a Main Street stay paired with the guaranteed comfort of a trusted brand name. Guests get exceptional service, plush comfort, and amenities like a fitness center and pool. The more uniform décor means guests are not at the mercy of individual owner tastes, but still offer an alpine, Park City flair. Book with confidence, knowing you will be getting a great hotel offered by a great brand.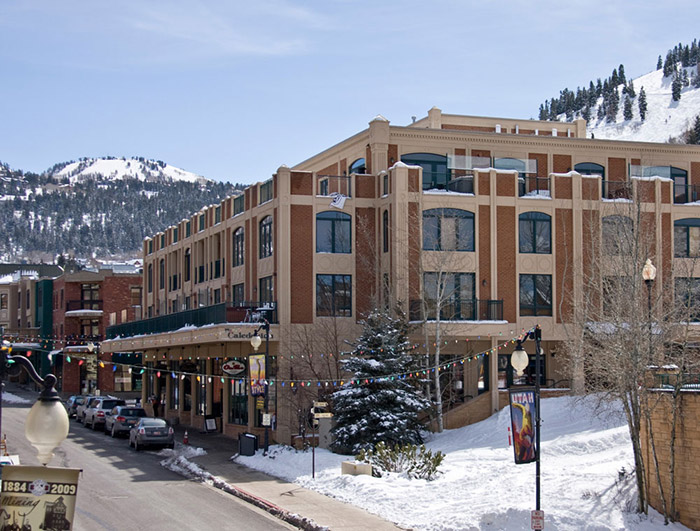 Located near the bottom of Main Street, The Caledonian offers ski-in/ski-out accommodation via Park City Mountain's Town Lift, with access to popular restaurants Butcher's Bar & Chophouse and High West Distillery downstairs and across the street, respectively. The Caledonian includes a number of rare features beyond an exceptional location. Hot tubs located on decks over the Main Street sidewalk give guests the chance to relax in style while basking in the scenery and downtown ambiance, and a private, guaranteed parking space is a welcome relief from downtown's crowded parking situation. All of that, plus spacious and comfortable luxury accommodations? Yes, please!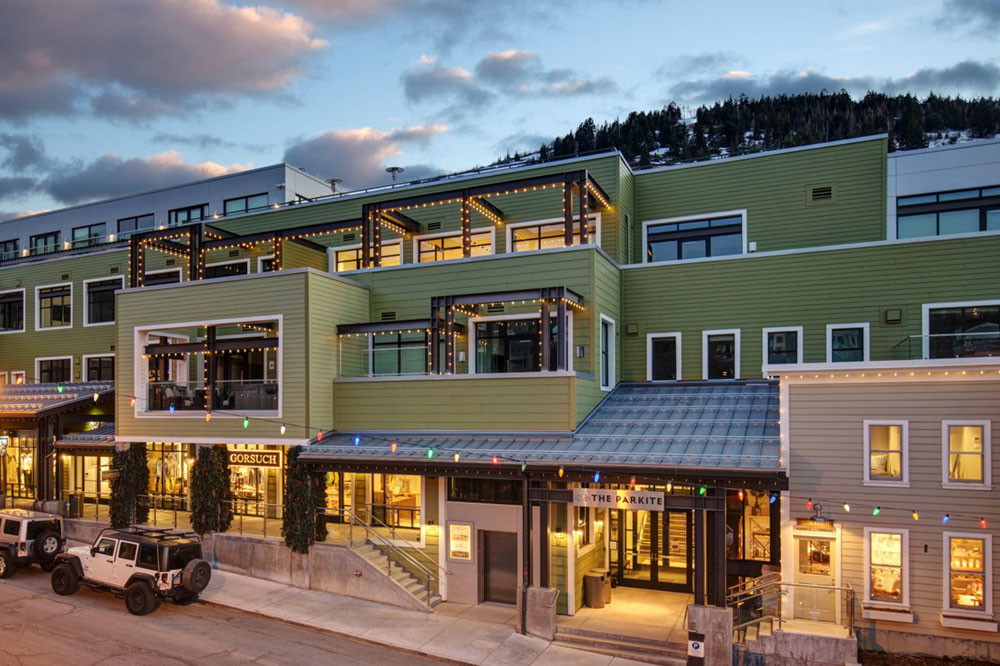 For guests craving modern, chic luxury, The Parkite is the destination of choice. With only a few residences, these high-end units treat guests to sleek modern furnishings and high-tech amenities—plus private, gated parking. Each residence features sharp lines, smooth finishes, and exceptional comfort to those with discerning tastes. This level of stark opulence may not be for everyone, but those with the requisite interest and coin to spend would be remiss to not give The Parkite a try.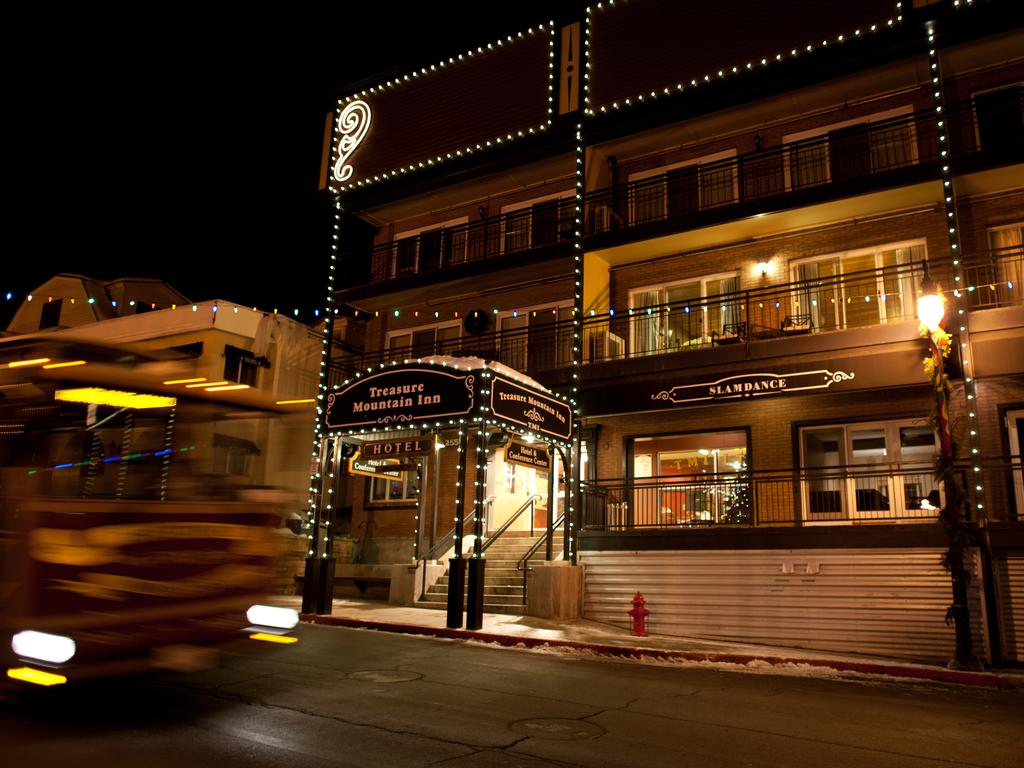 Located near the top of Main Street, Treasure Mountain Inn offers warm, comfortable condominiums with gorgeous views of the downtown area. The property is a little older than some of the other complexes and hotels on this list, though it possesses an inviting fire pit and hot tub, including a fitness center, an on-site restaurant, and even has some meeting spaces available for events.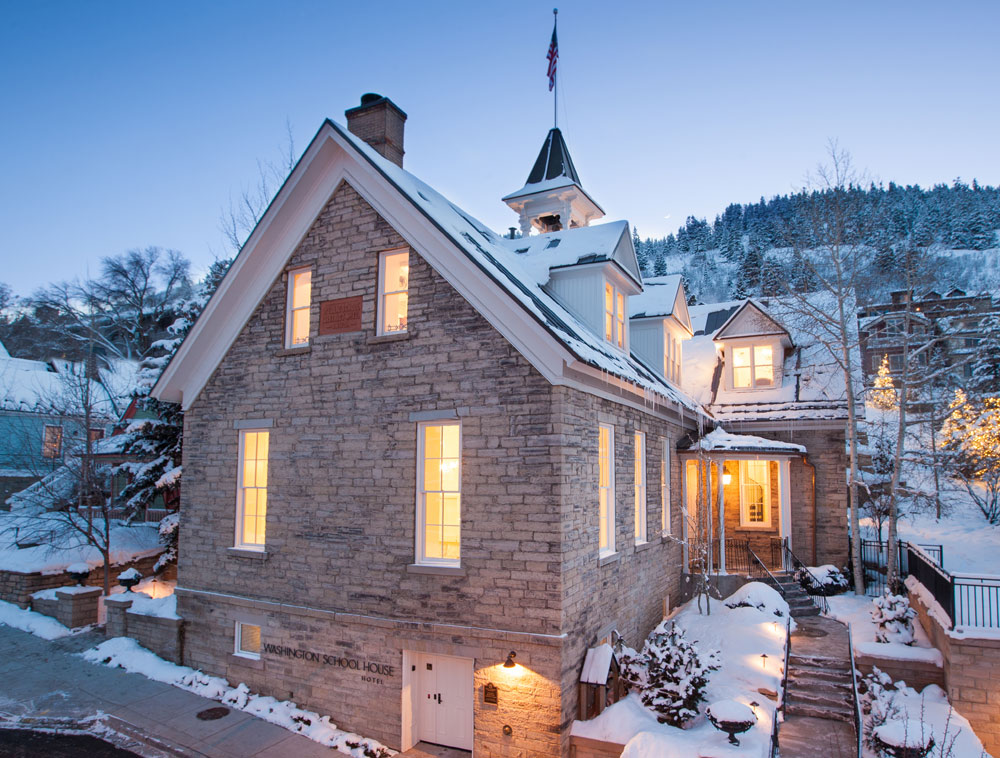 While technically located a block behind Main Street, Washington School House definitely qualifies as the final word on intimate luxury on Main Street. Once a functioning school house, this hotel offers gorgeous and unique rooms in the heart of downtown. No expense has been spared to create a perfect atmosphere of luxurious repose. Every detail has been carefully selected to the highest levels of taste and comfort. A rooftop pool and hot tub add the extra touch of indulgence to go with the decadent rooms. A private chef offers made-to-order culinary creations. This is not an experience for the financially faint of heart.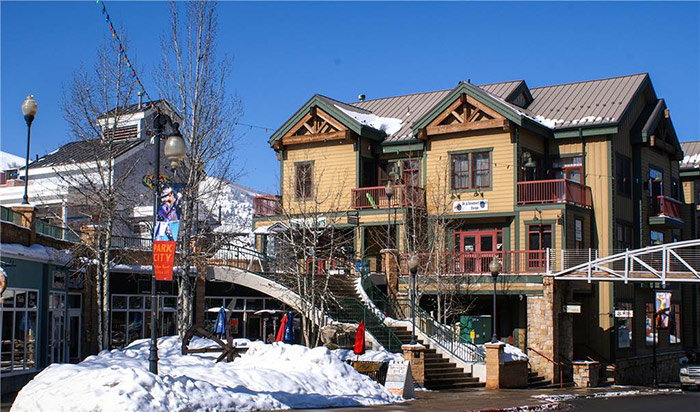 The Lift Lodge enjoys a one of a kind location on Main Street; directly on Main Street but also on the Town Lift Plaza, which offers direct ski-in/ski-out access to Park City Mountain. It's a relatively new property, so you can expect quality condominium style accommodations here, typically at a reasonable price considering it's desirable attributes.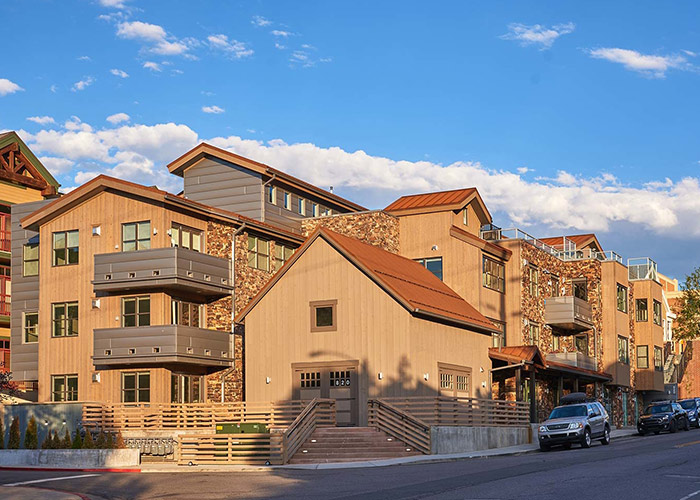 Constructed in 2017 on the site of the historic Rio Grande train depot, adjacent to Main Street, the 820 Park Avenue has recently started to see rental activity. Each unit features gourmet full kitchens with professional-grade appliances, brushed nickel and stone features, heated decks, and more exceptional features.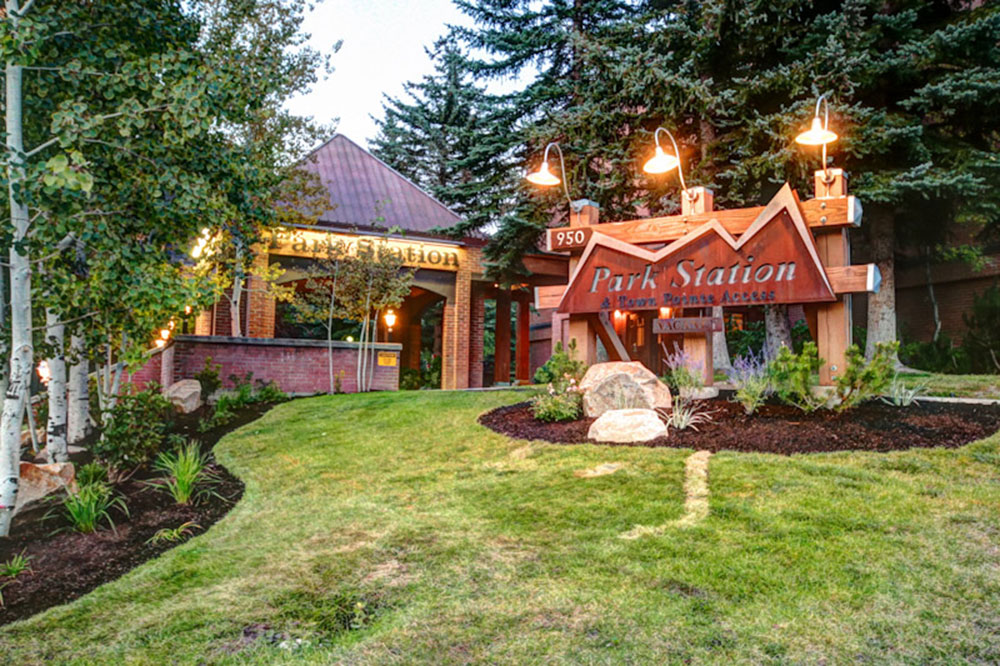 These condominiums, located at the bottom of Main Street, offer quiet, spacious accommodations for the Park City traveler. Each condominium is an individually-owned residence, with full kitchens, living rooms, and more. For guests that want a little less hotel, and a little more home in their stay, Park Station Condominium Hotel might be the right choice. This condominium hotel is also less pricey than some of the other Main Street options, which is great for the more budget-conscious guest.