The Seventh Annual Park City Gay Ski Week kicks off this week on the slopes around town as part of Elevation Utah 2017. Running from February 23 – 26, the celebration is full of concerts, events, and—of course—plenty of skiing. We managed to commandeer a few minutes of time with the host and organizer for Elevation Utah, Tom Whitman, to talk about the history and culture of Park City Gay Ski Week.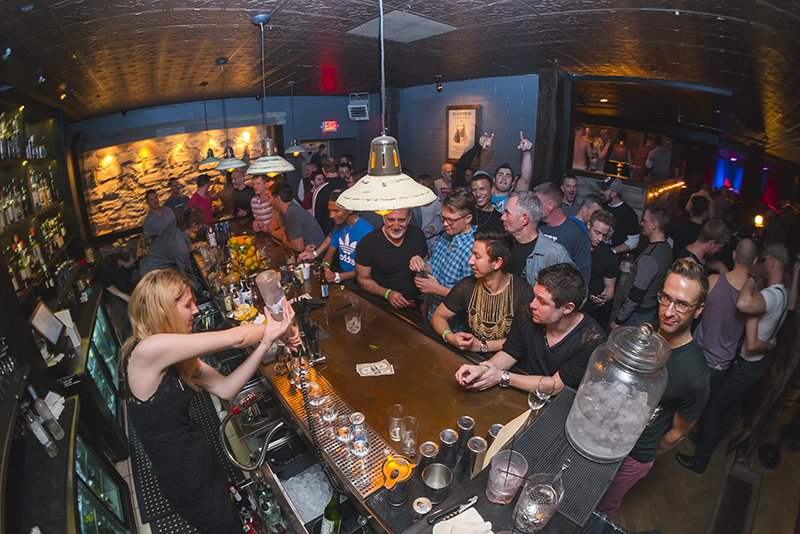 How did Utah Gay Ski Week get its start?
We launched Elevation Utah after the amazing success of the Elevation event in Mammoth Lakes, CA. I started skiing when I was five years old, and kept doing it all my life, including racing for UCLA on the ski team. Fifteen years ago, when we produced our first Elevation event in Mammoth, it was an amazing way to bring together two things I loved – skiing and producing fun events to bring together the LGBT community. And on a personal note, having hundreds of hot, friendly guys who like to ski and snowboard is fun for me.
How has the event grown over time? How many attendees do you expect this year?
We're expecting about 1000 people over the course of the weekend, about the same as last year.
Park City is the second location for the event, correct? How did it expand to Park City, and has that split the focus in any way?
Doing a second event in Park City made total sense then, and it still does now. For some people, it gives them the opportunity to experience the fun of Elevation in another setting. Also, Park City is easier to get to than Mammoth for guys and girls who are coming in from other places besides the West Coast. There's a ton of gay guys and girls who love skiing and snowboarding, so adding another world-class resort to the schedule was a no-brainer. And both events have grown every year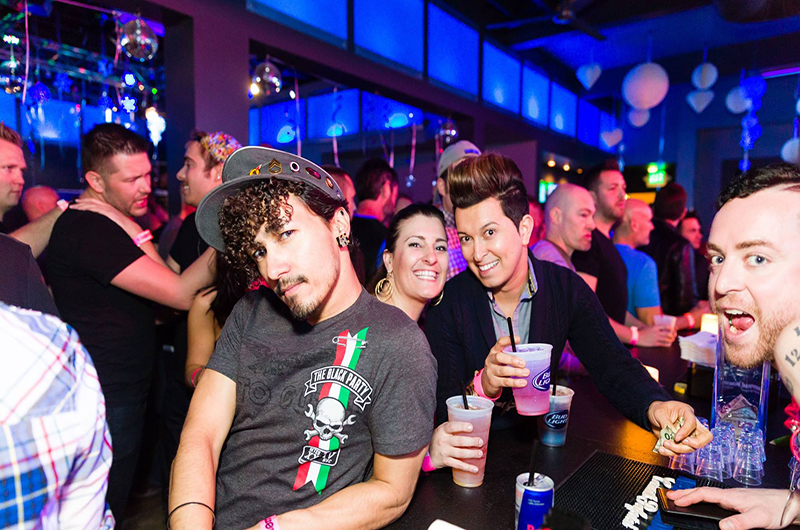 What is the biggest challenge you face when planning and executing the event?
I've had years where heavy snow made production challenging. Getting a truck of equipment somewhere to set up for an event in a blizzard can be challenging.
What is your favorite part of Utah Gay Ski Week?
I love the friendliness of the crowd and the mix of people that come to gay ski weeks. No one has attitude at the Elevation events. And unlike some other destination gay events, gay ski weeks draw a more diverse crowd. You've got advanced skiers and beginners, people who come for the social aspect and people who come because they love the snow. You've got everything from young guys who like going out to bars all the time, and you've got older guys who would prefer to travel to an amazing resort destination for their big gay outing.
If you could add a new event anywhere in the world, where would you want to set up an event?
I've done events in a lot of different places, but if I had to choose one in the States that I haven't done, it would be an event in Hawaii. That's where I was born, and any excuse to go back is a good one.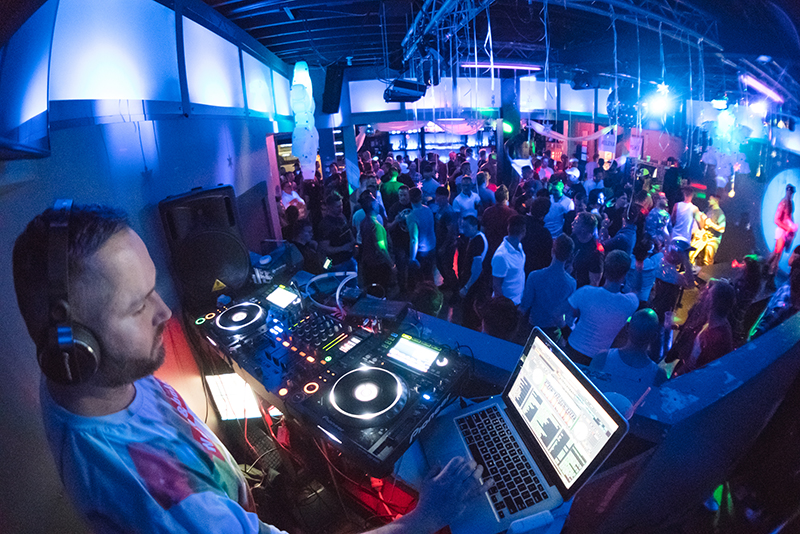 Other LGBT events have seen their attendance wane over the last couple of years, but Utah Gay Ski Week appears to be growing. How have you captured the lasting appeal to keep your forward momentum?
There is a really loyal group of people who come back year after year. And they talk about it afterwards. That's actually the simple answer—people love it when they attend, and they keep coming back year after year. I have guys who have been to 15 – 20 Elevation events over the last 15 years. That's amazing. And every year, we have new guys and girls who come for the first time.
How do Park City and SLC stack up as LGBT destinations?
I love both Park City and SLC. I think the gay community in SLC is amazing. It's very liberal and very outspoken and visible. I didn't realize what a great gay culture SLC had. When I first came to Park City to scout locations, I was very careful to make sure to ask each venue in town if they were okay with a gay event. Half of them rolled their eyes and said "girl, please (or some version of that)." The other half immediately said, "absolutely." So it was a very welcoming place from the very beginning.