Erica Tingey is a former pro mountain biker who now owns Women in the Mountains, a Park City–based mountain biking business that offers clinics and personalized coaching for women. Whether you're a brand new rider looking to learn the basics or an experienced cyclist ready to take your drops and cornering to the next level, Tingey and her team of coaches offer an approachable and friendly way to help improve your skills. Interested in learning more? Email info@womeninthemountains.com with any questions.
From (of course) mountain biking trails to post-ride food options, Tingey shares five of her favorite things about Park City below.
1. Main Street festivities
"Main Street has events nearly every weekend all summer long. We end up at Park Silly most Sunday afternoons and don't miss the 4th of July parade or Miners Day Parade."
Check out our Main Street guide for ideas on where to eat, drink, and browse for art.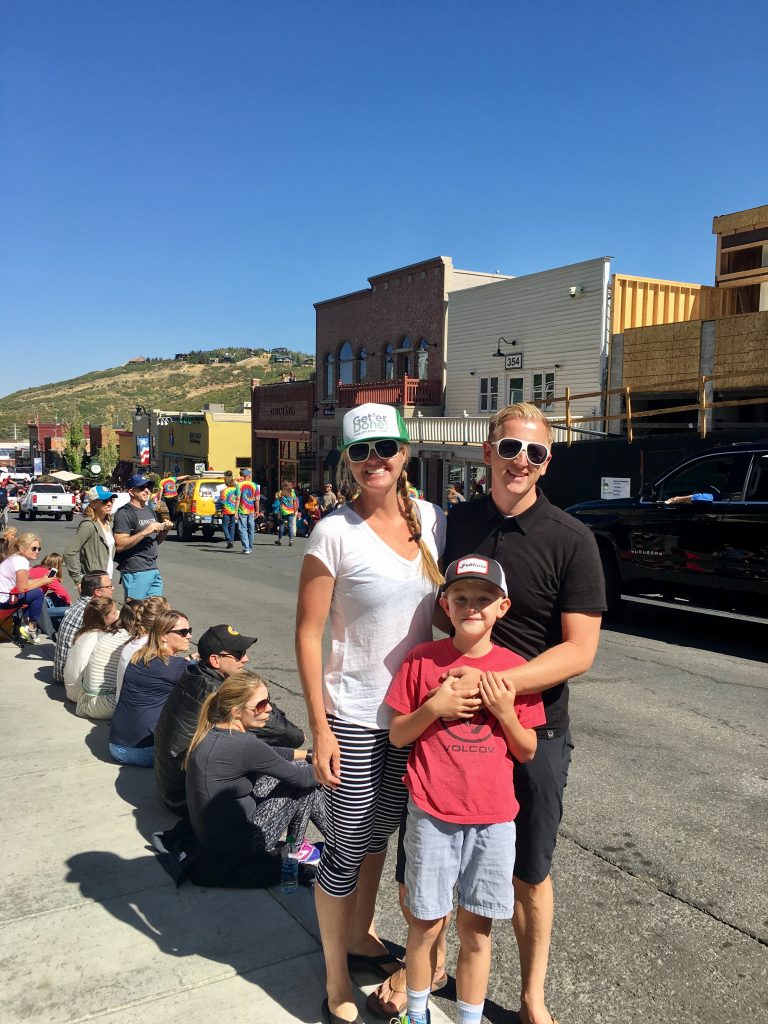 2. The 9K trail
"We love riding the 9K Trail as a family. We can self-shuttle it by using the parking lot at Bonanza Flats or ride it as an out and back. There are truly stunning views of the Heber Valley, Guardsman Pass, and all of Park City as you make your way around the mountain. Make sure to check Mountain Trails Foundation for trail conditions on all higher elevation trails—they won't be dry until mid- to late-June."
Not sure what to do when you see muddy trails? Learn how to be a good dirt user with these Mud Season Trail Tips.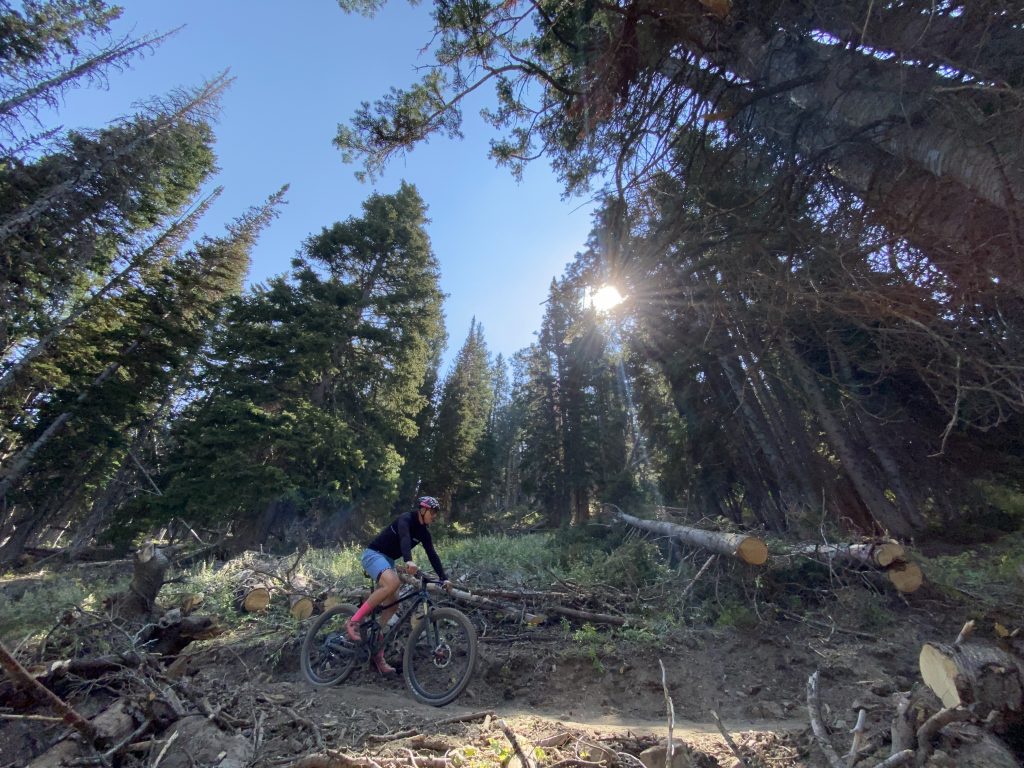 3. Utah Olympic Park trails
"The lower UOP trails have a nice variety of terrain. You can keep it mellow on the RTS loop or get spicier on the BYOB and OMH trails. These trails dry out much sooner than the higher elevation trails (such as 9K), so they are a springtime favorite."
If hiking is more your speed, check out these Top 13 Park City Hikes instead.
4. Riverhorse Provisions
"When we are done riding (or skiing) we love to hit up Riverhorse Provisions for breakfast burritos, salads, sandwiches, pastries, and cold drinks. You can sit on the patio and soak up the sun on a nice day or find a cozy table downstairs."
5. Pebble Beach at Deer Valley Resort
"To cool down mid-summer, we finish our rides at the ponds at Deer Valley. Park City SUP maintains a sandy beach all summer that makes getting in and out with your paddle board really easy and younger kids love playing in the sand."
Pebble Beach is also just steps away from Deer Valley Grocery-Café where you'll find coffee, soup, sandwiches, pastries, and packaged versions of Deer Valley's famous turkey chili and chocolate chip cookies to make at home.