The Best Season Pass and Lift Tickets to Ski the Best Snow on Earth
Call us bias, but we think Utah has the best ski resorts on earth. We'll let you decide if it's because of the scientifically-proven "best snow on earth," the expansive terrain, the variety of resorts, or the one-of-a-kind ski culture. With fourteen resorts in the state, eleven which are in an hour and a half of Salt Lake City, it can be hard to choose where to go. Here's the lowdown on 2018-19 season passes and lift tickets at the six resorts closest to Park City to make your decision a bit easier.
Park City Mountain Resort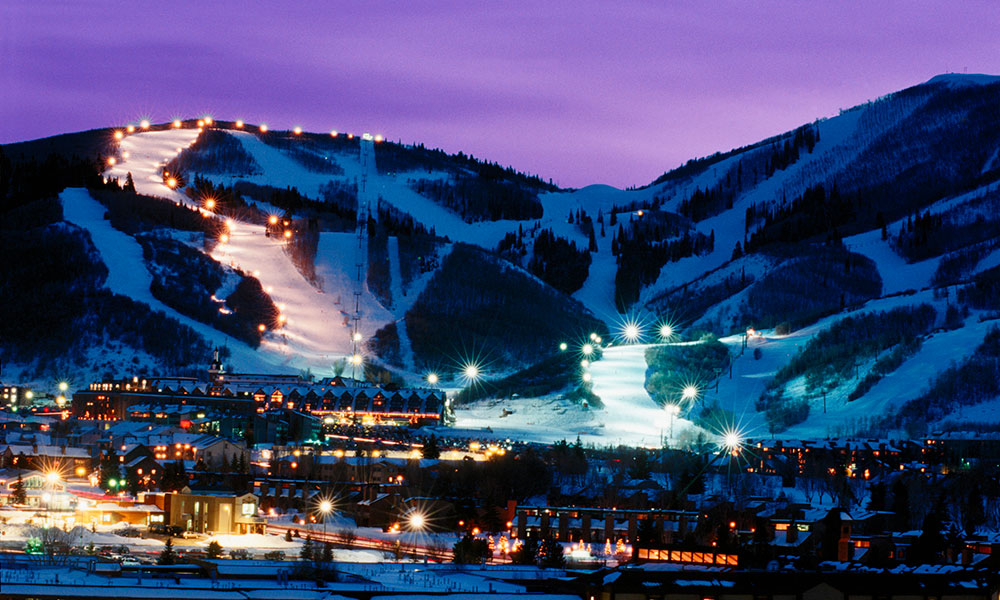 Distance from Park City Main Street: 0.8 miles
With the recent addition of Canyons Village, Park City Mountain became the second largest ski resort in North America. This mountain offers a little something for everyone: excellent beginner terrain and ski schools, Jupiter Bowl and 9990 lifts for powder-seekers, and 3 King's Terrain Park for the park rats. Park City is part of the Epic Pass which gives you access to 25 other resorts in the world. Get it here. 
Epic Pass Adult (unrestricted skiing): Beginning at $929
Epic Pass Kids (unrestricted skiing): $479
Epic Local Adult (restricted on holidays): Beginning at $689
Epic Local Kids (restricted on holidays): $369
Epic Local Teen (restricted on holidays): $559
Epic Four-Day Pass Adult (unrestricted dates): $479
Epic Four-Day Pass Kids (unrestricted dates): $259
Park City 4-Pack (4 days with restrictions): $339
Adult Lift Ticket: $129
Kids Lift Ticket: $83
Deer Valley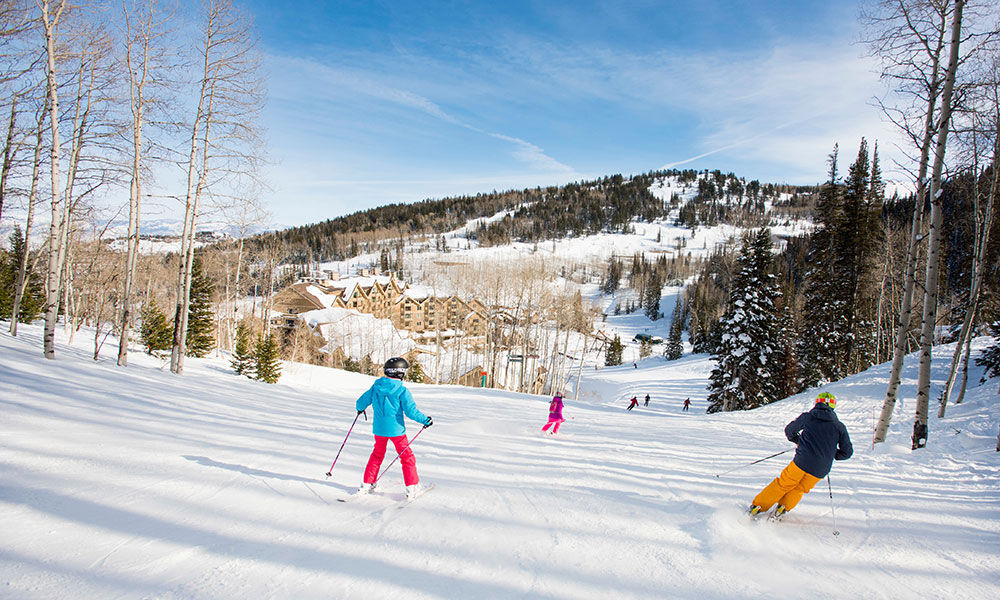 Distance from Park City Main Street: 1.6 miles
If you haven't heard of Deer Valley, you should. This skiers-only mountain is what would happen if you took a ritzy Hollywood bar and made it into a ski area. The grooming is pristine, the meals are divine, and the service is impeccable. Deer Valley has their own season pass and is also part of the Ikon Pass and the Wasatch Benefit program.
Adult Season Pass: Beginning at $2,365
Spouse Pass: $1,950
Teen: $1,000
Child: $600
Adult Lift Ticket (off holiday): $157
Child Lift Ticket (off holiday): $98
Adult Lift Ticket (holiday rate): $180
Child Lift Ticket (holiday rate): $116
Alta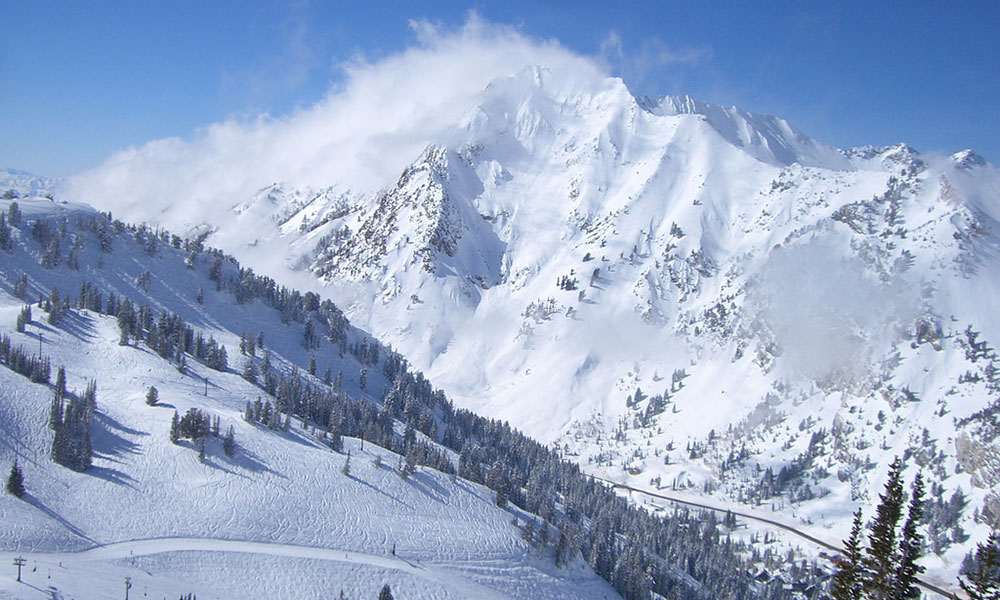 Distance from Park City Main Street: 45 miles
Also a skiers-only mountain, Alta is the type of place where an unassuming ski bum on sticks from the '80s will consistently show you up. Don't be intimidated by the people hucking backflips off cliffs, there is a great family-friendly area at Albion Basin and tons of runs within your limit. Access Alta with an Alta pass, an Alta-bird pass, the Ikon Pass, Mountain Collective, and with Wasatch Benefits. Get it here. 
Alta Family Season Pass Package (2 adults/2 children): $2,199
Adult Season Pass: Beginning at $1,099
Ages 18-25 Season Pass: $729
Ages 7-12 Season Pass: $239
Ages 13-17 Season Pass: $359
AltaSnowbird Adult Day Pass: $139
AltaSnowbird Child Day Pass: $88
Snowbird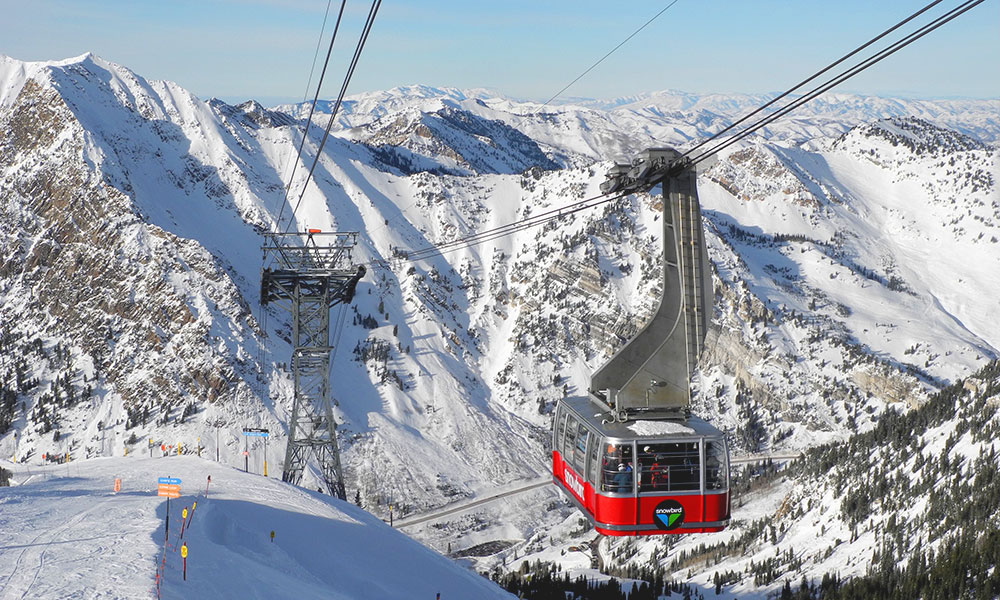 Distance from Main Street: 41 miles
With some of the steepest terrain in North America, Snowbird is straight out of a Warren Miller scene. The infamous tram will take you directly to the top, where you can access a variety of runs from powder-filled back bowls to the cirque, which has a series of chutes that may make you quiver in your boots. Just beware that a blue run here is equivalent to a black diamond at most other resorts. Explore passes here.
Summit Adult: $1,099
Summit Young Adult (Ages 19-25): $719
Summit Teen (Ages 13-18): $369
Summit Youth (Ages 7-12): $299
Summit 4-Pack (for a family): $2,199
Adult Day Pass: $119-$129
Youth Day Pass: $57-$61
Brighton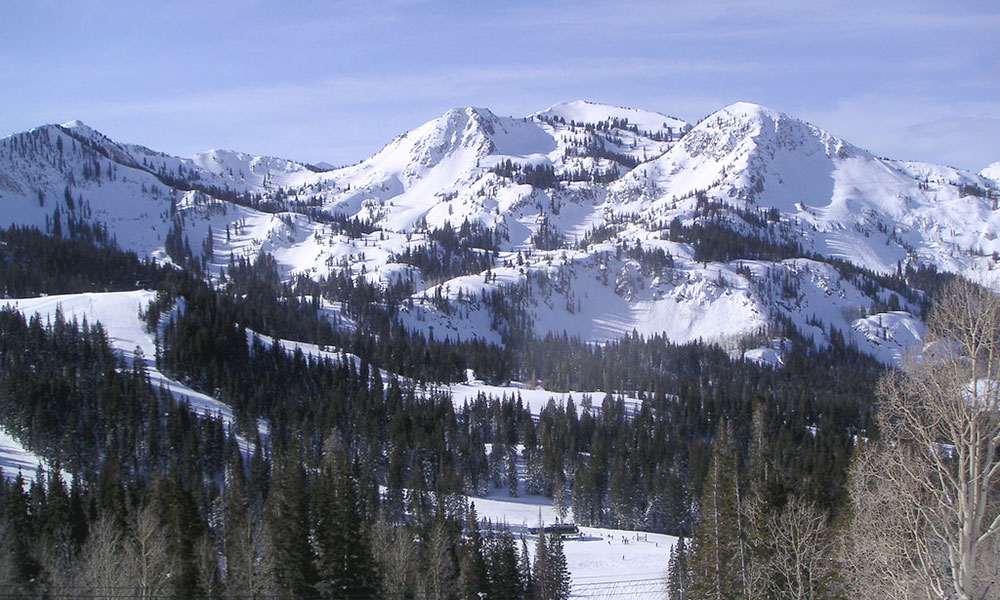 Distance from Main Street: 45 miles
Don your warmest gear and head to Brighton for night skiing. There are deals throughout the week to get cheap tickets for night skiing (think 4 tickets and a pizza for $100) or spend the whole day here and explore a variety of fun terrain and snowboarder-filled terrain parks. See season pass information here.
Adult Season Pass: $949
Millennial Season Pass (Ages 26-30): $799
Young Adult Season Pass (Ages 19-25): $649
Youth Season Pass (Ages 11-18): $399
Adult Day Pass (Ages 14-64): $85-$88
Youth Day Pass (11-13) $53-$55
Solitude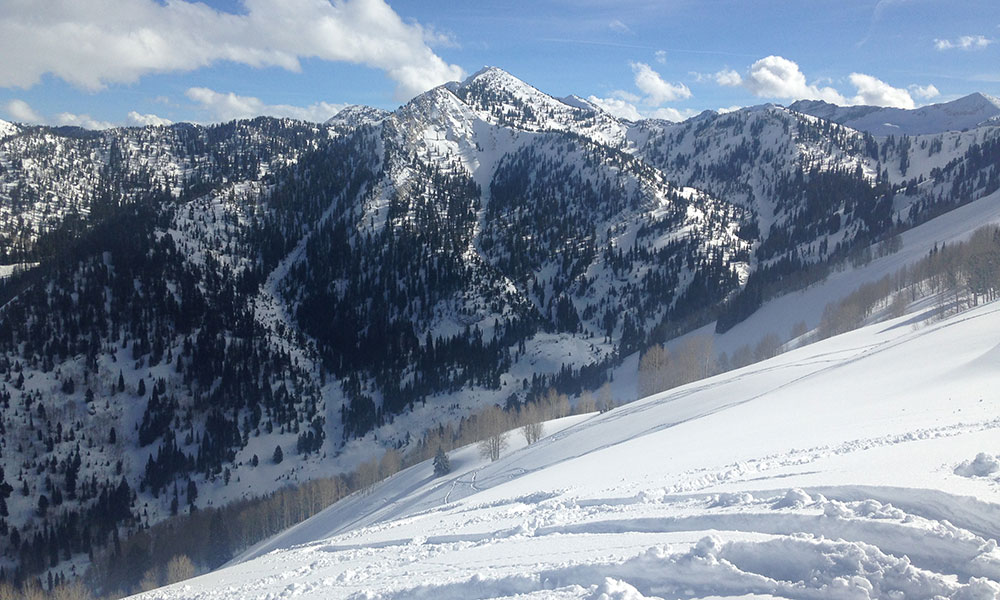 Distance from Main Street: 42 miles
Solitude is the Wasatch's rarely mentioned hidden gem. This local ski resort has the taste and style of a small European hill with a quaint village to match. There is something for everyone here from access to the backcountry to rolling green runs. Both the Ikon pass and the Big Cottonwood Pass have unlimited access, but this mountain no longer has their own season passes. Explore options here.
Family Pass: $2,329
Full Day Adult: $92
Full Day Junior (Ages 5-13): $59
Ikon Pass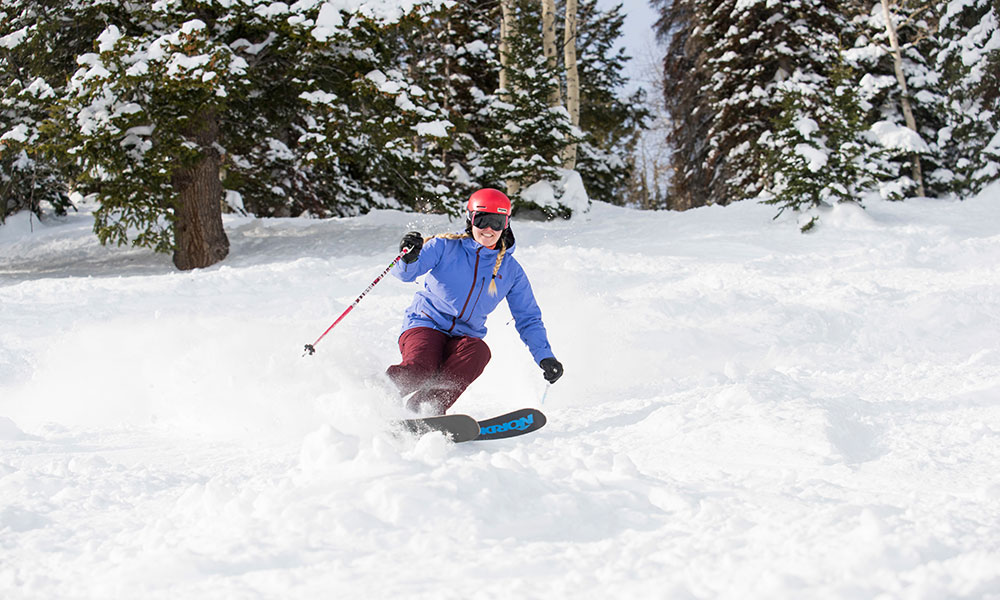 The Ikon just announced more days in Utah. Now, the basic version of this ski pass gets you 5 days at Snowbird/Alta, 5 days at Deer Valley, 5 days at Brighton, and unlimited days at Solitude. Plus, days and full access to several resorts throughout Colorado, Wyoming, Canada, Vermont, and much more. This new pass on the scene is changing up how season passes work. Choose between an unrestricted pass, which has no blackout dates, and the base pass, which includes blackout dates on popular holidays. Buy the pass here.
Unrestricted Adult: $999
Unrestricted Teen (Ages 13-17): $819
Unrestricted Child (Ages 5-12): $549
Restricted Adult: $699
Restricted Teen (Ages 13-17): $579
Restricted Child (Ages 5-12): $399
Mountain Collective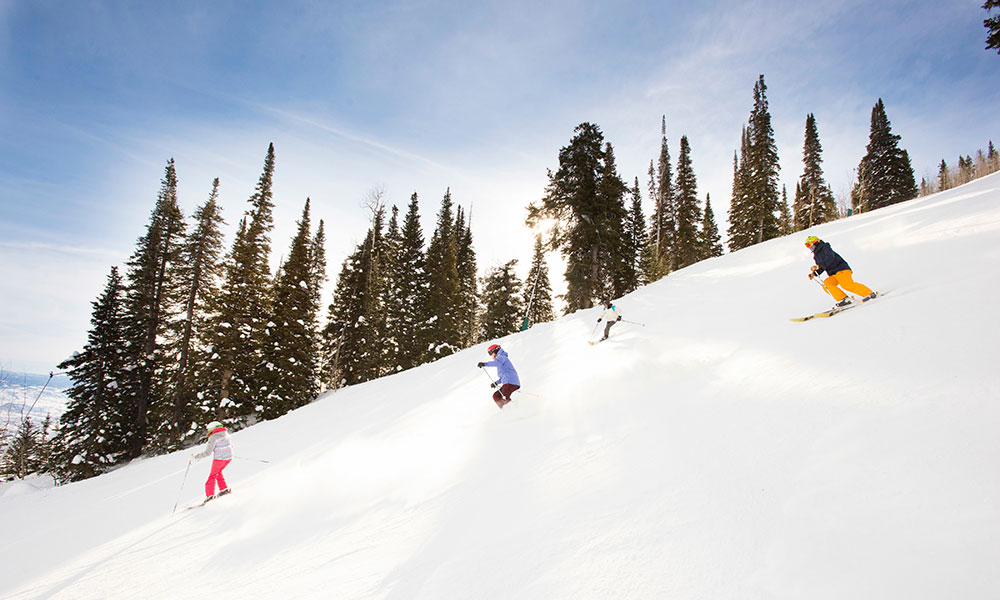 For the skier who wants to travel, this pass has two days at 17 of the world's most famous resorts. In Utah, ski Alta, Snowbird, and Snowbasin. If that isn't quite enough for you, pass holders also get 50% off all additional days at The Collective destinations. Get the details here.
Adult Season Pass: $449
Child's Season Pass: $99
Gold Pass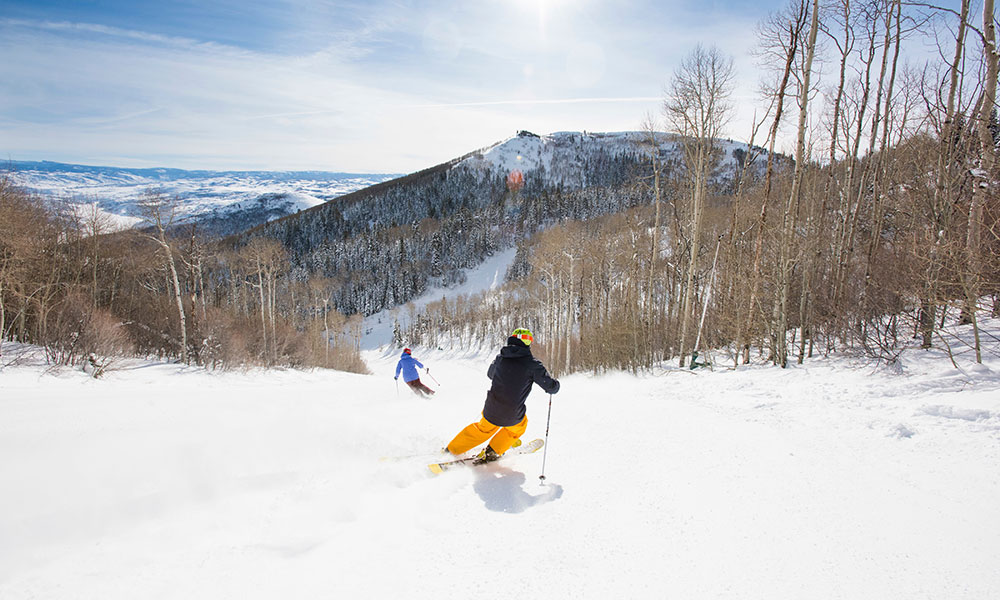 They say "Go hard or go home" and getting the Gold Pass is definitely going hard. This magnificent pass gives you access to all of Utah's Mountains. Every. Single. One. (Up to 50 days at all participating alpine ski areas and cross country ski areas plus 100 days at Park City.) If you absolutely love skiing and can take out a loan on your house, then this is the pass for you. Get it here.
Lift Ticket Deals
If you are looking to mix and match your ski vacation and explore all Utah has to offer, check out these places to get discount lift tickets:
Utah Avalanche Center: In addition to being available at a cheaper cost, a portion of your ticket goes back to support the local snow safety center.
Liftopia: Continually offering the best deals on lift tickets, this marketplace is a one-stop-shop to get all of your Utah ski tickets.
No matter which pass you choose, you can't go wrong skiing in Utah. Plan your ski getaway with us. Check out our latest deals for lodging during the ski season here.