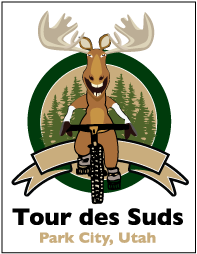 Tour des Suds Lodging
Celebrate the end of summer by spending a weekend in the mountains. Find amazing deals on lodging near the Tour des Suds race start. All bookings support the ongoing maintenance of Park City trails. Use passcode "STAYPC" for an additional Mtn Trails Foundation exclusive discount.
Passcode:
Lowest Rates
Best lodging rates, hands down, guaranteed.
Local Scoop
Natives know best, not travel sites.
Best Selection
More to choose, more to love.
Exclusive Deals
Offers you can't find anywhere else.
Your Source for Official Tour des Suds Lodging

Photo credit: Carla Boecklin
Stay Park City, Official Lodging Provider for Tour des Suds, has exclusive offers and great advice about how to make the most of your Park City trip. So grab your friends and your bike and make it a fun weekend getaway. Enter passcode "STAYPC" to save even more!
Questions about Park City lodging? Our reservation specialists can help. Call 888-754-3279.
---
Get the Local Scoop
Tour des Suds begins at City Park's Miner's Hospital, located at 1354 Park Avenue. The following properties are ideal choices based on price and proximity to the race start. Remember, Park City buses are free and offer bike carriers. Avoid the hassles of driving and parking — bus or bike to the start.
Silver Star Lodge
Lodges at Deer Valley
Silver King Hotel
Washington School House
Black Bear Lodge by Resorts West
The Caledonian
Main & SKY
Silver Baron Lodge
Protect Park City Trails
Mountain Trails Foundation is a leader in trail advocacy. By booking your lodging here, you're helping to support the organization responsible for the creation and ongoing maintenance of Park City trails. With over 400 miles of terrain to explore, come for the race, visit Main Street, and feel good about giving back to the Mountain Trails Foundation.