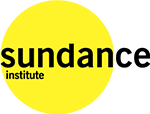 Official World Cinema Lodging
The Sundance Institute has negotiated to secure significantly discounted lodging specifically for international filmmakers. These condos are first-come, first-serve and must be reserved by Monday, December 9th, 2019.
Enter password to unlock savings
Lowest Rates
Best lodging rates, hands down, guaranteed.
Local Scoop
Natives know best, not travel sites.
Best Selection
More to choose, more to love.
Exclusive Deals
Offers you can't find anywhere else.
Official World Cinema Lodging Block
Book online here, or take advantage of our personalized and complimentary VIP service by calling Isabelle Emery at 505-373-1696 or emailing him at artistlodging@sundance.org. Isabelle is here in Park City and ready to help with all your lodging and service-related questions.
The Sundance Institute has negotiated and secured a heavily discounted block of rooms for select international filmmakers. Condo locations include lower Deer Valley and Newpark/Kimball Junction areas. This reserved block is first-come, first-serve and must be reserved by Thursday, December 5th, 2019. Book early and don't hesitate to reach out with questions. All selected options are located on the free shuttle route.
Don't see what you're looking for? Our VIP specialist has access to additional properties, so don't hesitate to call 505-373-1696.
The Fine Print: Read cancellation and deposit policies carefully, as lodging suppliers typically have strict policies over the Sundance Film Festival.
Sundance Institute & Stay Park City
Sundance Film Festival is pleased to partner with Stay Park City and local property management companies to provide low-cost lodging options for World Filmmakers. These carefully selected accommodations are located in Park City, UT, within close proximity to Official Sundance Film Festival theatres and venues.