Park City Remains Open! What to Expect When Visiting.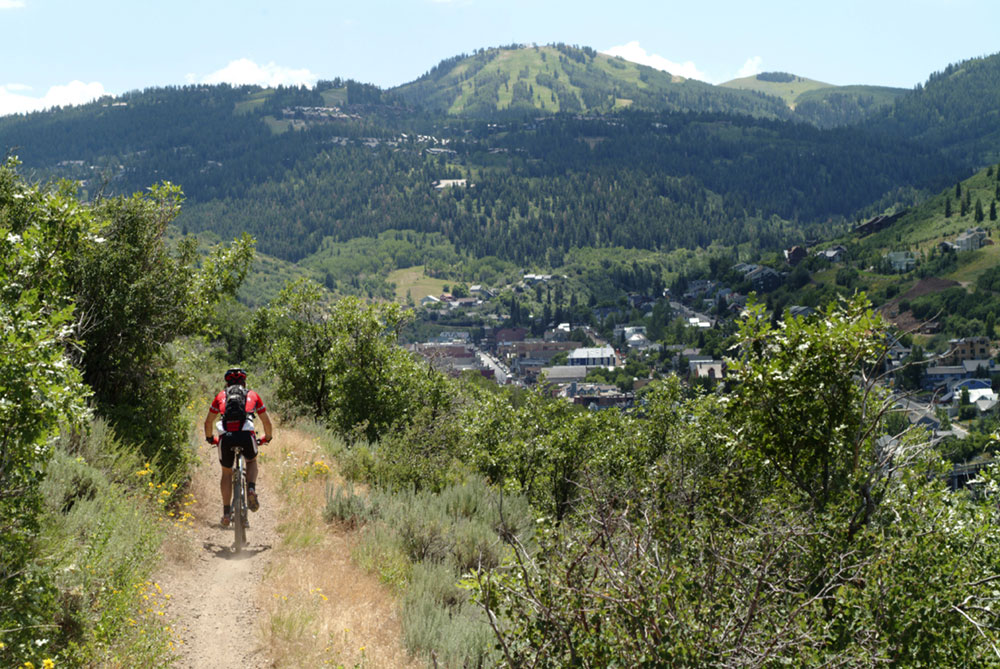 Updated: February 17, 2022
We feel lucky to live in a destination with so much space and outdoor opportunities, and in a community embracing COVID-19 safety measures and precautions. 
If you're ready to head to the outdoors and fresh air, there are hundreds of lodging providers prepared to help you have a safe, unforgettable vacation, along with restaurants and activities open for business. 
And don't worry if you're not quite ready—we're here to answer your questions about Park City and COVID-19 so you can feel confident making plans for your next vacation.
Are restaurants and bars open?
Yes. Restaurants and bars are open, though some have limited their hours and have put mask mandates in place to protect unvaccinated employees. Many restaurants are also offering curbside pickup, so you can enjoy your meal in the comfort of your own hotel or vacation rental. Reservations are recommended, and it's always a good idea to call ahead to check on hours and availability.
Will the ski resorts be open, and what will different?
Yes, they will be fully open with safety protocols in place. There are numerous details you should be aware of prior to your visit. At Park City Mountain Resort, masks will be required indoors, including in restaurants, hotels, restrooms, on buses, and in retail locations. Reservations are required for indoor dining at on-mountain restaurants, and all transactions will be cashless. Proof of vaccination is required to eat indoors (new for the 2021-2022 season). At Deer Valley Resort, vaccination proof is not required, but you must wear a mask—not just a single-layer Buff—while inside.
With the landscape consistently evolving, we think it's best to refer you to the resorts for the latest information: Park City Mountain ski and COVID protocols and Deer Valley ski and COVID protocols. We've also compiled the latest information into a blog: how to ski and purchase tickets during COVID-19.
What precautions do hotels and other lodging providers have to take?
All lodging providers who are open are required to follow the guidelines outlined by the state of Utah.
Face coverings are encouraged but not mandated in all indoor settings and where other social distancing measures are difficult to maintain
Maintain signage to remind groups to follow social distancing guidelines and avoid congregating in common areas
Symptomatic guests should stay in their room and wear a face-covering anytime they leave the room
Launder all exposed linens and cleaning supplies separately
Additionally, many properties have further safety protocols in place (increased common area cleaning, enhanced housekeeping protocols, reduced or removed daily housekeeping, 48 hours of empty dates between guests, remote check-in, etc.). We've identified each within the booking path on our site with a "COVID-19 Protocols" filter.
Increased cancellation flexibility: Many properties are offering much greater flexibility should you need to cancel or modify your reservation.  Policies vary greatly by property, and even by rate selected, so be sure to review the policies on the check out page.
Are pools and hot tubs open?
Many hotels and vacation rentals have opened their pools and hot tubs. In order to open, lodging providers must:
Operate open plunge pools at a reduced capacity that enables appropriate social distancing to between household groups on pool deck (lap pools are open at normal capacity)
Enforce 6-foot social distancing between household groups
Maintain signage that encourages social distancing guidelines to be met at all times
Are hotel gyms open?
Similar to pool and hot tub operations, hotel gyms can open as long as the following guidelines are obeyed:
Employees working within 6 feet of patrons must wear face coverings
Patrons of different households must maintain 6 feet of distance when feasible; this may be increased based on data and milestone trends. Limit the number of patrons, space or close off equipment accordingly
Make chemical disinfectant supplies available throughout the establishment
Post signs encouraging patrons to thoroughly disinfect equipment after use