Deer Valley Hotels and Things to Do
The local scoop on lodging, Deer Valley Resort, restaurants, shopping and more
Lowest Rates
Best lodging rates, hands down, guaranteed.
Local Scoop
Natives know best, not travel sites.
Best Selection
More to choose, more to love.
Exclusive Deals
Offers you can't find anywhere else.
Start Your Deer Valley Vacation Right. Here.
Interested in staying in or visiting Deer Valley? As locals in the know, we're here to help you get the most out of your trip. Try out favorite Deer Valley hotels, restaurants, and so much more.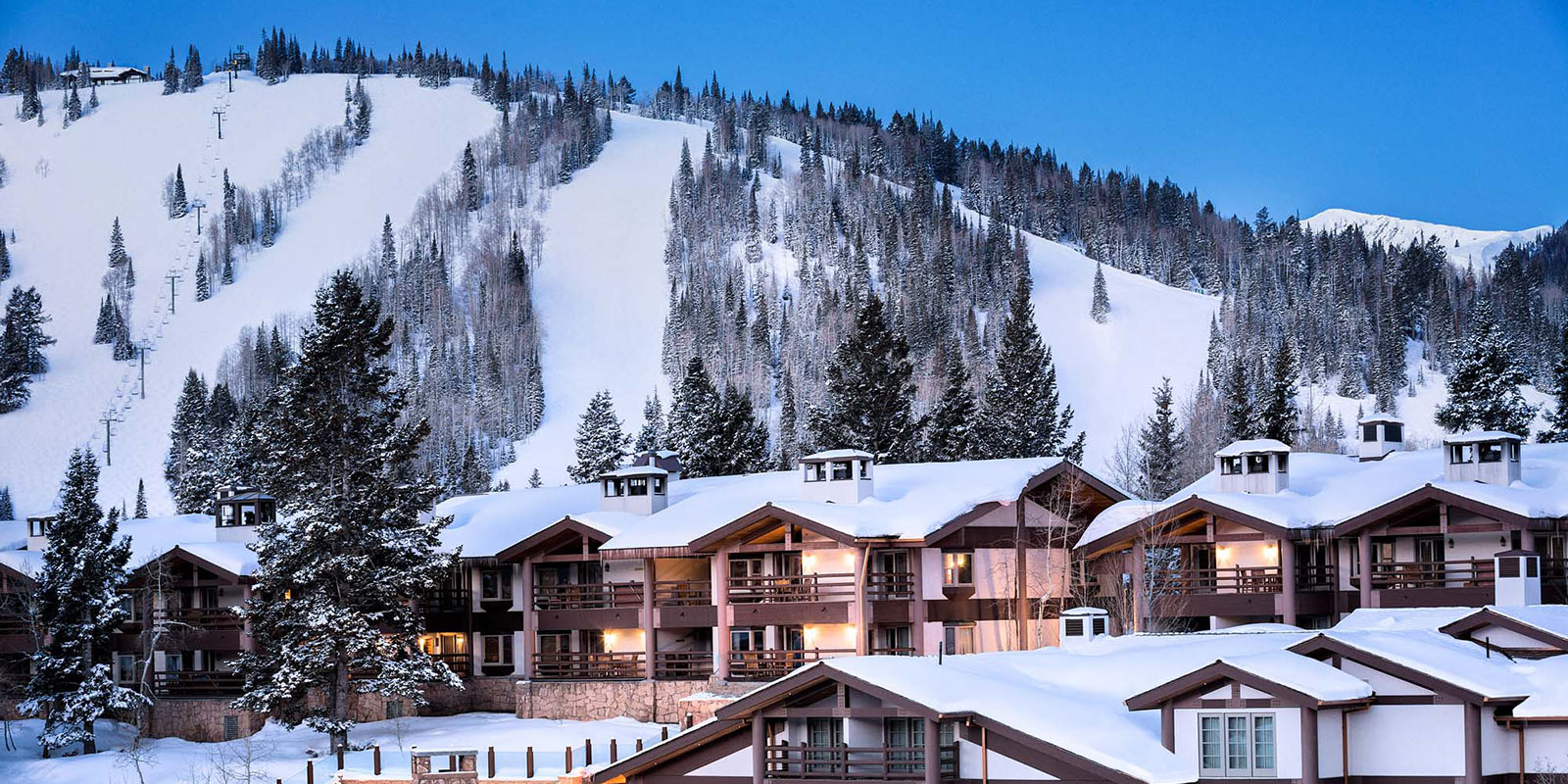 The Lodges at Deer Valley and the Silver Baron Lodge are outstanding choices for prime location at less intimidating prices. Located at the base of the resort, they are nearly ski-in/ski-out, but at a much more reasonable price. We think it's worth walking 100 yards to the lifts to save hundreds in lodging costs.
If you have the budget, the Montage Deer Valley is worth every penny—even if you need to dip into your kids' college funds. The Montage Deer Valley is our all-around favorite Park City Hotel. Refer to our best ski-in/ski-out hotels for more on the Montage and our other favorites.
Even if you don't stay at the Montage Deer Valley, it is worth visiting at least once. Have a drink in the Vista Lounge while enjoying spectacular live music on the weekends. Grab a bite or drink in Daly's Pub, which also offers a bowling alley and full game room.
Get your skis delivered to your room. We like Skis on the Run. Until we had kids, we thought ski delivery was a silly notion. Now we think it's a godsend.
If you're traveling over a peak date, consider buying ski passes in advance or arriving early. Day passes sell out frequently. If it's not a peak travel date, don't worry about it.
Don't worry about renting a car if you're staying a full-service hotel. These properties typically offer great shuttle transportation. The free city shuttle route is an excellent backup plan, with many stops nearby.
Take in a concert. Park City is home to a number of awesome concert series, both free and otherwise. We have a handy guide to the major summer series, including the various Deer Valley offerings.
Enjoy a Sunday brunch at Stein Eriksen Lodge's Glitretind Restaurant. Extravagant weekly spreads include fresh crepes, salmon, shrimp, omelets, house-made pastries, and much more. Be careful, though. The temptation to overdo it is real.
Sample a drink at the St. Regis Bar & Lounge, where you can sit outside on the snow beach and soak up the Park City sun. The specialty cocktails here are amazing. You owe it to yourself to try at least one.
Venture into town and enjoy some of our recommended restaurants—all local favorites. While many Deer Valley hotels are known for full service and upscale dining, you'd be remiss not to enjoy at least a little local variety.
Deer Valley is widely acclaimed for its luxury lodging, high levels service, and uncrowded slopes. Such exceptional features, however, come with a premium price tag to match. If you have the budget, a desire for a more secluded resort experience, and a lack of snowboarders in the family, Deer Valley can be a great fit. For those looking to enjoy the Deer Valley experience without paying the Deer Valley price, in-town lodging puts the resort just a short drive away for a fraction of the cost.
The Slopes
While a popular destination, the slopes at Deer Valley are typically much less crowded than those over at Park City Mountain—especially since Vail Resorts has come to town, bringing big resort crowds with them. Expect little to nothing in the way of lines during the average day.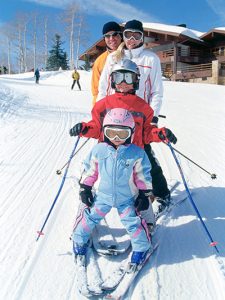 The resort features more sedate terrain than some other resorts, in general, with less extreme challenges and difficult runs. This doesn't bother most visitors, and many consider it a boon.
Deer Valley Resort is famous for meticulous grooming. They do an incredible job, but is doesn't mean much unless you're there before 10:00 a.m. In our experience, only the earliest of early birds will experience much "corduroy", as it will be all skied out before midday.
No snowboarders are allowed. This is obviously a drawback for boarders, but is surprisingly nice for the ambiance, snow conditions, crowd control and safety situation for everyone else.
The resort offers no parks or half pipes, which could be a consideration if you have kids who are chomping at the bit for air time.
The People
Deer Valley is generally popular with families and is also frequented by an older and wealthier crowd. It is more of a tourist destination and doesn't see as many local visitors.
Upper and Lower Deer Valley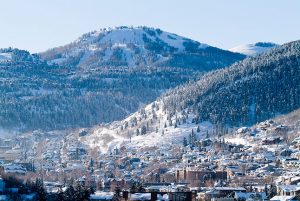 Deer Valley Resort is split into two areas: lower Deer Valley—known as Snow Park—and upper Deer Valley—known as Silver Lake Village. What is the difference, you may ask?
Upper Deer Valley is home to the most luxurious lodging in the area, including the Montage Deer Valley, Stein Eriksen Lodge, and the St. Regis Deer Valley. Most properties in this area are Ski-in/Ski-out and are a bit isolated from the rest of Park City. The isolation can either be a feature or a drawback, depending on your taste. Town is only a quick shuttle or car ride away.
The Atmosphere
Deer Valley Resort is consistently rated as one of the top two resorts in the country. Their key winning metrics are exceptional service, family friendliness, and the quality of the general on-mountain experience.
Deer Valley Resort and the general Deer Valley area are known for their incredibly friendly and helpful staff. While true, locals don't really consider there to be a pronounced improvement over the general quality of service in Park City.
The Final Word
Deer Valley is a secluded, upscale haven with outstanding service, a world-class resort, and an abundance of full-service establishments. However, to get a true "local experience," you'll need to get out of the valley and over to town during your stay.
The following are our favorite Deer Valley properties, based on quality, service, amenities, location, and price. Search using the date picker above for a complete selection of Deer Valley hotels and Park City lodging options, or select one of our suggested properties below.
Montage Deer Valley
Lodges at Deer Valley
Silver Baron Lodge
St. Regis Deer Valley
Stein Ericksen Lodge
Black Diamond Lodge
The Chateaux Deer Valley
Trail's End Lodge
Deer Valley is divided into two distinct areas, lower "Snow Park Lodge" and upper mid-mountain "Silver Lake Village." Both are excellent, and have unique advantages to consider. When staying in the lower base area, such as in The Lodges at Deer Valley or Silver Baron, you are just steps to the lifts while just a mile from Main Street. When staying in upper Deer Valley, such as at Stein Eriksen or Montage, you'll enjoy a secluded ski-in/ski-out setting more reminiscent of a classic resort experience. Many of the Deer Valley properties top our best ski-in/ski-out Park City hotels list.
We really like Daly's pub, Sunday brunch at the Glitretind, and the St Regis Bar and Lounge. While there are many other high-quality fine-dining establishments, such as Montage Deer Valley's Apex restaurant, St. Regis Deer Valley's Apex Grill and the Chateaux Deer Valley's Cena Restaurant, they tend to appeal more to tourists than locals. You won't see a lot of Parkites in those dining rooms. Lastly, be sure to try a bowl of Deer Valley Turkey Chili, a long time favorite and Park City tradition.
Deer Valley Café
Burgers and Bourbon
Daly's Pub
St. Regis Bar and Lounge
Cena Ristorante
Glitretind Restaurant
J&G Grill
Apex at Montage
Deer Valley is, of course, known for its winter resort conditions and slopeside accommodations, but it's also a great summer choice when hotels and lodging are available at reduced prices. In general, the separation from the rest of Park City will leave you feeling secluded in the peaceful, quiet, beautiful natural surroundings. Parts of Deer Valley—especially the Silver Lake Village area—can also feel like a ghost town during the off season. That doesn't mean there isn't anything to do. The summer is filled with incredible concerts, with several series taking place in Deer Valley. These concerts range from local performers to international headliners, free to paid, symphonic to rock to funk to bluegrass. There is plenty to do outdoors when you aren't headed to a performance, especially in the hills and slopes around the resorts. Walk out your door for a hike or bike ride, or a more exotic adventure.