You wouldn't let a little thing like the worst public health crisis in 102 years keep you away from a mountain town visit, would you? Fortunately, staying safe in Park City during COVID-19 is pretty easy once you know a few basics. Follow our guide to pandemic safety to enjoy Park City's outdoor adventures, incredible dining, and fun activities while minimizing your exposure.

Updated February 17, 2022
Traveling to Utah During COVID-19

In accordance with the CDC, the Utah government's travel recommendations are that you wait to visit anywhere until you are fully vaccinated. If you are not vaccinated, it's important to take precautions for yourself, your family and friends, and the local community. If you have any questions about the mask ordinance or need to find a testing site while you're in town, check the Summit County Health website.

Let's take a look at what your Park City vacation will be like in the middle of an ongoing pandemic.

Masks

As of January 22, 2022, the state of Utah does not have a mask mandate, but Summit County generally encourages wearing face coverings while indoors. Wearing an appropriate face covering over both your mouth and your nose provides moderate protection against infectious airborne particles and provides excellent protection to others from your gross lung germs.
Vail Resorts (parent company of Park City Mountain Resort) announced that for the 2021-2022 season, masks will be required at indoor locations, including restaurants, on buses, restrooms, and retail locations. They will not be required outdoors. Reservations will be required at many on-mountain restaurants, and a proof of vaccination for those over 12 will be required for quick-service restaurants.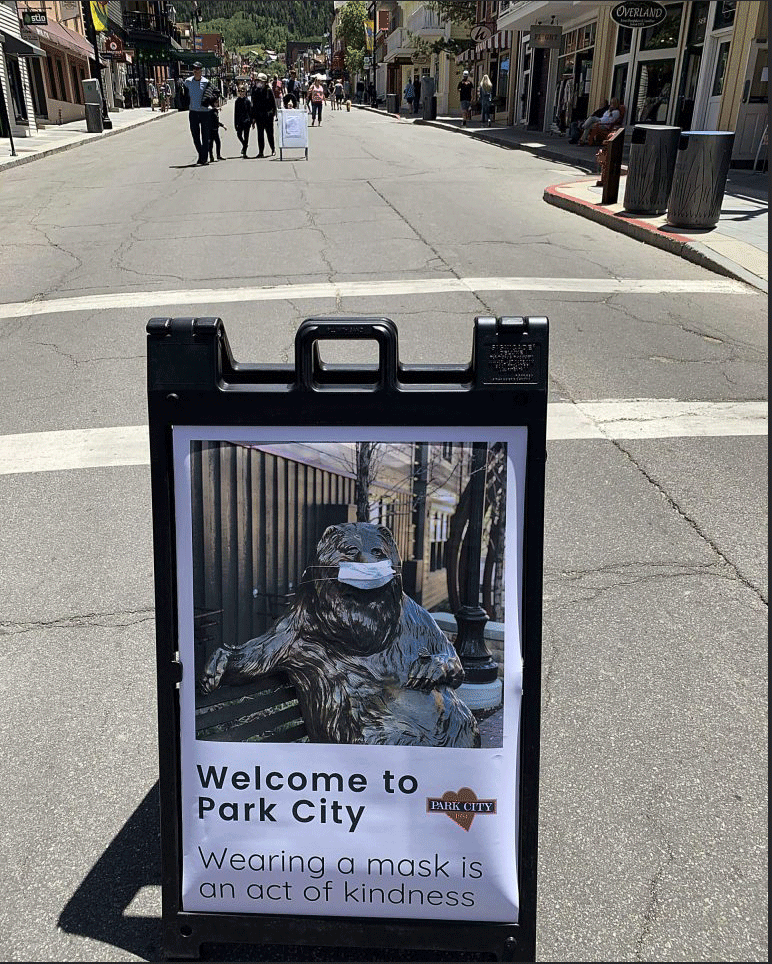 Remember, when we say to wear a mask, we mean that you need to wear it. Don't keep it in your pocket, don't hang it over one ear, don't wear it like chinderwear. Put it over both your mouth and your nose or you're not wearing it. After all, nobody would say you were wearing pants if you left your junk hanging out over the waistband, so tuck in that nose.

Restaurants and Bars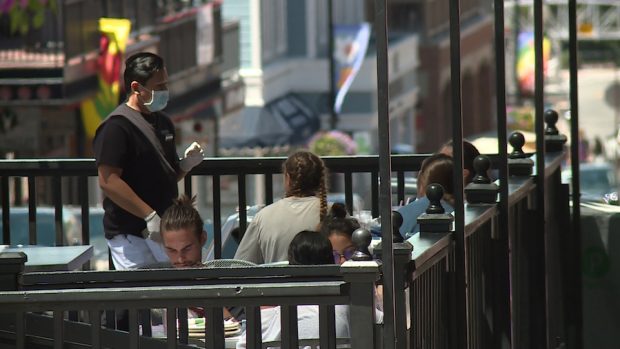 Yes, Park City restaurants are open. So are the bars. Anticipate the need to wear a mask to your table, where you can remove it to eat and drink. The Park City Area Restaurant Association is a helpful resource for the latest in dining. They suggest to 1) call the restaurant before showing up 2) check websites and social media profiles for latest and 3) make a reservation. When it doubt, get takeout.

Lodging

Safety begins at home. While you're staying in Park City, that means picking COVID-19-safe lodging and taking reasonable hygiene precautions while staying in your home away from home. Make sure to book accommodations that are practicing enhanced cleaning protocols with certified disinfectants. That ought to take care of any leftover pathogens from previous guests.

The best thing you can do for yourself is wash your hands all the time. Really scrub them up. Make sure to get in every nook and cranny every time you come home, before and after you eat, before and after you go to the bathroom, and pretty much any other time you touch something that could carry the infection.

Final Words

Stay safe! We mean it. There is no substitute for good sense and careful planning. Remember that COVID-19 is serious. Don't take any chances, practice good habits, and you will be fine. Even with a pandemic raging in the background, you can still have a safe Park City vacation this year.

Good luck out there, and enjoy the alpine surroundings!