Stay Park City is the official lodging provider of the Sundance Film Festival and typically powers a lodging engine on the festival website to make finding accommodations easy. While you may not be traveling for Sundance this year, you can still find the best Park City accommodations for any other time of year using our booking engine.
For 10 days every January, the Sundance Film Festival transforms our small mountain town into a miniature Hollywood epicenter, with movie premieres, exclusive parties, and roaming celebrities on Main Street. But given the ongoing coronavirus pandemic, the 2021 Sundance Film Festival has been modified to be mostly online from Jan. 28–Feb. 3.
Sundance organizers decided to go almost entirely virtual for the 2021 event with the exception of one live venue in Park City—The Ray theater at Holiday Village. While seating normally accommodates 532, only 25–50 people will be allowed at the three screenings per day (the final decision on in-person screenings will be made with City Hall and the Summit County Health Department closer to the festival start date).
Not all is lost, though: Movie lovers can still experience Sundance via the online showings, which will include the popular post-film Q&A sessions with the creators and cast. A limited number of tickets will be sold for each online showing of the 70-plus feature films. Prices have not yet been announced, but tickets are slated to go on sale Jan. 7. There will also be plenty of talks and events which are free to attend. Keep an eye on the festival's website for more.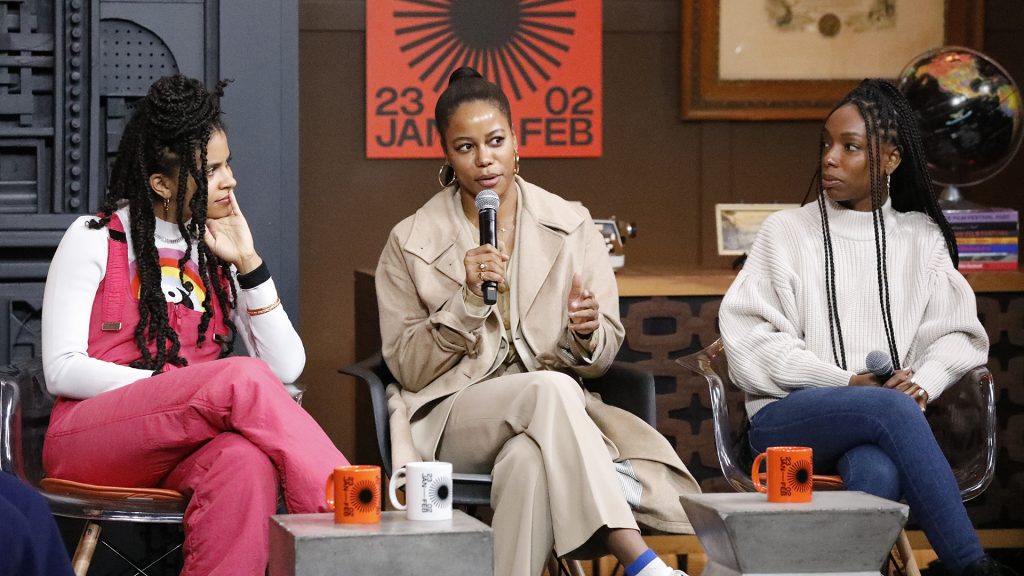 Although Sundance may not be your reason for traveling this January, visitors are still allowed to come experience Park City's world-class snow. Sure, things look a little different this year—ski resorts are requiring advance reservations and most restaurants have shifted to limited indoor dining and/or takeout—but the epic winter offerings are still here for the taking.
Before planning your trip, learn about the local regulations for vacationing in Park City during COVID-19 and get the lowdown on how to ski during COVID-19 so you're prepared. Many Park City properties have increased safety protocols for visitors. For added peace of mind, we've identified each of the new practices within the booking path on our site with a "COVID-19 Protocols" filter.