Picking the perfect ski day has always been an art. But the arrival of COVID-19 has made everything that much harder. The 2021/2022 ski season looks a little bit different than last year, with new rules, restrictions, and ways to access the slopes.

Park City Mountain Resort Rules

If you want to ski Park City Mountain or Canyons Village, first take a look at the COVID-19 guidelines. You no longer have to make reservations in advance like last year, but it is still a good idea to book your tickets online ahead of time.
The biggest change for the 2021/2022 ski season is that masks are required indoors, and in order to dine at the on-mountain restaurants, you need to show proof of vaccination. Reservations for dining are highly recommended, and all transactions will be cashless. Face coverings are no longer required on chairlifts but are required for the full duration of a gondola ride.
Other Utah Resorts

Those rules aren't universal, though. Deer Valley strongly recommends being vaccinated before visiting, but it is not a mandate. Masks are required indoors at Deer Valley, as well as at Snowbird and Alta.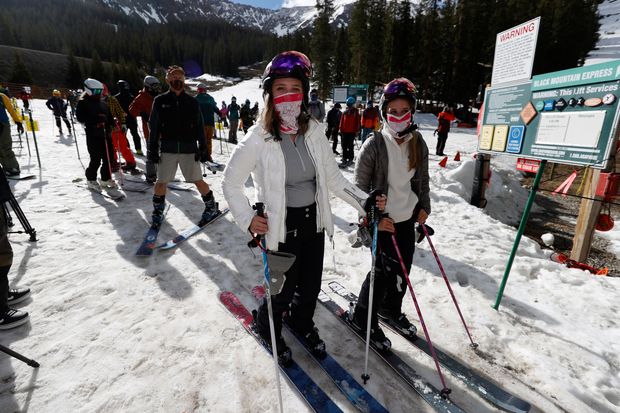 Getting the Best Price

A few things remain true from "the before times." The further in advance you buy your tickets, the cheaper they will be. Same-week reservations will cost you the most. Buy at least a week out and you'll save a little. Grab your tickets a month or more ahead, and you'll save more (where available).

As usual, peak season days cost more than spring ski getaways. Hitting the powder in January is a pricier prospect than snagging a sunny April getaway. The downside is that late-season snow isn't guaranteed. The hills could be turning green by the time your reservation rolls around.

The price you pay also depends on the day of the week you want to ski. Weekend access comes at a premium, especially Saturday. Mid-week tickets cost less, especially Tuesday through Thursday. Non-weekend days are more affordable due to lowered demand at the resorts, helping you get on the snow cheaper if you can spare a couple of vacation days.

The Perfect Stay on the Perfect Day

For the best deal, book a weekday visit at least a week in advance. The further out you book, the better.

Whether you've already settled on your desired ski days or your calendar is still wide open, you're going to need somewhere to stay on your upcoming ski trip. Fortunately, Stay Park City has you covered. Browse our selection of Park City lodging for everything from a budget home base to a glitzy mansion by the lifts. No matter what this season has in store, Stay Park City has you covered.
Make sure to double-check with each resort regularly, as information is changing rapidly.